Bellevue Village Board discusses carport variance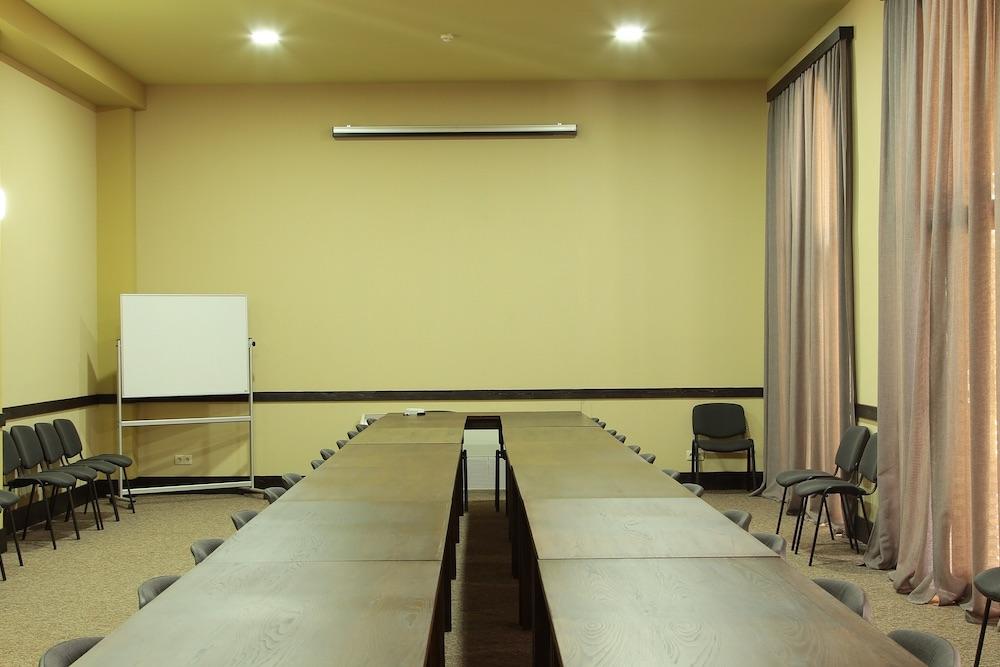 Village Board met Tuesday, July 26.
7/26/16
MINUTES
MAYOR CALLED MEETING TO
ORDER @6:00 PM- ANNOUNCED
MEETINGS ARE RECORDED
1. ROLL CALL
Present-Aaron,Marty,Dean,Leroy,Chad-Absent-Francis
A. Approval of minutes 7/12/16-Dean motioned-2nd-Marty-5 ayes
B. Approval of bills-Chad motioned-2nd-Leroy-5 ayes
2. DISCUSSION FROM RESIDENT
Marcia Merriman- nothing
Bill Johnson-ron's wanted him to to see if village would let them know before work
started on the roads by their business. Steve (road commissioner) said he would let
them know.
Mary Tripplett-nothing—Thomas Schafer—nothing—Richstoneburner(zone officer)
nothing.
Steve Wilson(road commissioner)-Meistersinger electric has carport and not up to code
it has half blacktop and half concrete wanted to see if village would let him keep that
way (ordinance is all concrete). Mayor(Terry Johnson) said he would have to ask for
variance. Asked how 614 Byron was coming along-Lane Alster(lawyer) said ready to go
the thirty days were up so as soon as we get the deed.
3.DISCUSSION FROM BOARD
AARON LANNERT-NOTHING-MARTY SCHUETTLER-NOTHING-LEROY
WISEMAN-NOTHING-CHAD MURPHY-NOTHING.
2
DEAN MERIMAN-ASKED IF ANYONE LET ROGER KNOW THAT HE DIDN'T
HAVE ANYTHING TO DO WITH THE ZONING ISSUE BETWEEN ROGER AND
THE VILLAGE?-MAYOR(TERRY JOHNSON)-SAID HEWILL TELL ROGER THAT
DEAN DIDN'T HAVE ANYTHING TO DO WITH IT AND THAT DEAN IS NOT TO
TALK TO ROGER AND THAT ROGER IS NOT TO TALK TO DEAN ABOUT THE
ISSUE. ALSO ASKED WHEN ARE THEY GOING TO START ON THE STREETS?-
STEVE(ROAD COMMISSIONER)TAZEWELL READY TO START FIRST WEEK
OF AUGUST- STARR LANE THE END OF AUGUST.
MAYOR(TERRY JOHNSON)-TALKED TO ROGER ABOUT 324 LIMESTONE
AVE. THE WEEDS ARE CUT DOWN AND HAS MOST THE JUNK OUT OF THE
YARD. THE PART THT IS LAYING BESIDE THE GARAGE HE SAYS HE DON'T
HAVE ROOM IN THE GARGE TO PUT IT IN BUT THE GARAGE DOOR IS OPEN
AND IT APPEARS TO HAVE ROOM IF NOT THE GARAGE ACROSS STREET
HAS ROOM. WOULD LIKE TO SEE IT PUT THERE. THE TIRE ROGER SAID IT
WAS THE NEIGHBOR BESIDE IT WAS NOT HIS. HE IS PUTTING A STEEL
ROOF AND SIDING ON THE GARAGE. ASKED BOARD IF THEY WANTED TO
SERVE HIM WITH A NOTICE TO APPEAR IF HE GETS IT DONE BY THEN IF HE
DOESN'T GET IT DONE HE WIL HAVE TO APPEAR IN COURT. BOARD
AGREES TO GIVE A NOTICE TO APPEAR AND TO HAVE WORK DONE BY
SEPT.15,2016-CHAD MURPHY -MOTIONED-2ND-AARON-4-AYES- DEAN
MERRIMAN –OBSTAINED
MAYOR ASKED STEVE IF THERE WAS ANYTHING THAT NEED TO BE
COMPLETED YET ON THE INSIDE. STEVE SAID HE HASN'T CONTACTED
JOHN(INSPECTOR) TO COME CHECK IT OUT AND HE DOES NEED TO FINISH
DRYWALL IN GARAGE TO CLOSE OUT THE PERMITT ISSUED.
ORDIANCE #720-ORDINANCE ACCEPTING A DEDICATION OF RIGHT A WAY
FOR PUBLIC ROAD PURPOSE.-CHAD MURPHY-2ND-MARTY SCHUETTLER-4-
AYES-DEAN MERIMAN- OBSTAINED.
MOTION TO ADJOURN-CHAD MURPHY-2ND-AARON- ALL IN FAVOR
3
Want to get notified whenever we write about
Bellevue Village Board
?
Next time we write about Bellevue Village Board, we'll email you a link to the story. You may edit your settings or unsubscribe at any time.
Sign-up for Alerts
Organizations in this Story
More News