Peoria ways committee addresses travel expense policy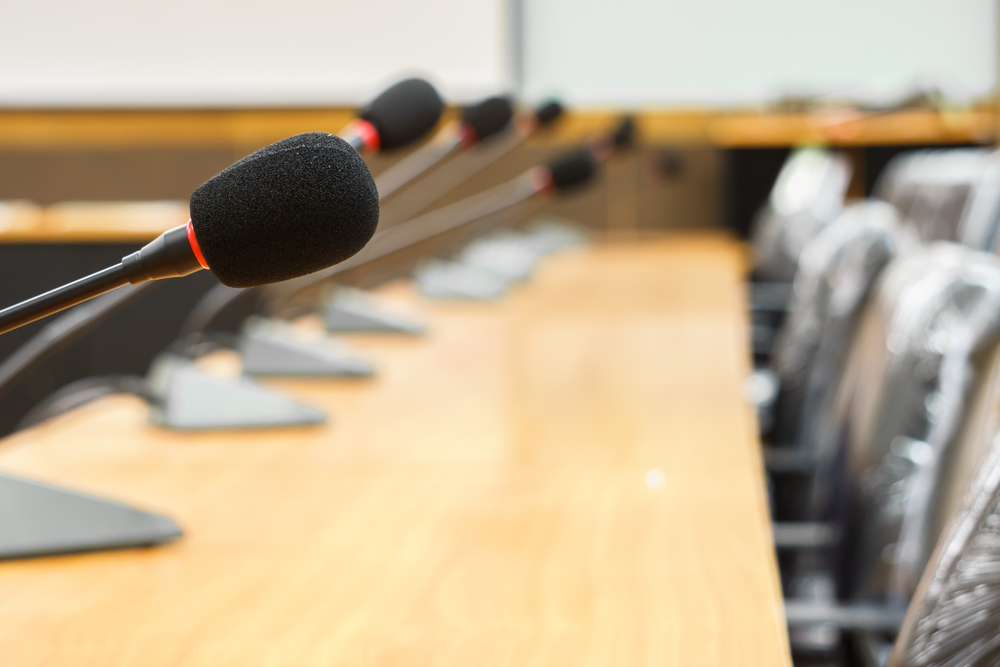 The Peoria County Ways and Means Committee met Sept. 27 to address the new travel expense policy.
Here are the meeting's minutes, as provided by the committee:
Approved 10/27/16
MINUTES
Ways and Means Committee
September 27, 2016
@ 1:00 P.M.
The meeting was called to order by Chairman Mayer at 1:00 p.m.
Call to Order
A motion to approve the executive session minutes of July 26, 2016 and regular session minutes of
July 26, 2016 was made by Mr. Rosenbohm and seconded by Mr. Watkins. The motion carried.
Approval of Minutes
Informational Items/Reports/Other Minutes/Updates
County Auditor
Ms. Van Winkle advised that several departments have not yet responded to the survey on the
payroll compliance audit, and encouraged those departments to complete the survey.
Mr. Sonnemaker advised that the office continues coordination with the Recorder of Deeds Office
regarding the consolidation of the two offices. He stated that training on reading legal descriptions
has been scheduled in October. He commented that a meeting is scheduled next week with the Hay
Committee regarding job descriptions, and the procedure manuals will also be updated as needed.
County Clerk
Mr. Bride advised that July saw 600 additional registrations and 1,300 updates, and August saw
700 additional registrations and 1,500 updates, with 1,100 registrations and 1,500 updates in
September to date. He noted that a link is available on Facebook allowing individuals to register to
vote. He advised that approximately 180 military and overseas ballots were mailed last week, and
this Thursday is the first day of early voting and vote-by-mail.
Peoria County Election Commission
Mr. Bride advised that a preliminary injunction was issued in Federal Court this morning
eliminating election day registration in the polling places in the State of Illinois. He stated that the
Election Commission will be looking to the State Board of Elections on how best to handle the
issuance. He stated that as the issuance goes through the court process, that training on election
day registration will continue.
MEMBERS PRESENT: Allen Mayer - Chairman; Lynn Pearson, Paul Rosenbohm,
Carol Trumpe, William Watkins, Jr., Sharon Williams -
Committee Members
MEMBERS ABSENT: Brad Harding
OTHERS PRESENT: Scott Sorrel - County Administrator; Larry Evans - State's
Attorney's Office; Eric Dubrowski - Chief Financial Officer; Randy
Brunner - Finance; George McKenna - Regional Office of
Education; Jason Hauer - Recorder of Deeds; Gretchen Pearsall
- Director of Strategic Communications; Carol Van Winkle -
Auditor; Steve Sonnemaker - County Clerk; Tom Bride - Election
Commission; Dan O'Connell - Facilities Director; Mark Little -
Chief Information Officer; Anita Meeker - IT Services; Nicole
Demetreas - Treasurer; Dave Ryan - Supervisor of Assessments;
Kristina Clore - Board of Review
Mr. Hauer advised that the backscanning of land records was completed in March, and work has
continued with the scanning and enhancement of documents going back to 1964.
Recorder of Deeds
Regional Office of Education (ROE)
Mr. McKenna advised that 850 educators attended a Googlepalooza Event held at Illinois Valley
Central High School on September 2nd, an event conducted by the ROE in partnership with Google
and CDW. He commented that the keynote speaker from Google spoke about the importance of
integrating technology for youth to assist in increasing knowledge.
Mr. McKenna advised that the Office hosted an ESSA (Every Student Succeeds Act) tour at the
Woodruff Technical and Education Center. He stated that a speaker from State gave a presentation
on the requirements of the Act, which succeeds the No Child Left Behind Act, and local
stakeholders provided suggestions on implementation.
Mr. McKenna advised that the Office is supporting Mayor Ardis in the Heroin Initiative.
Mr. McKenna advised that school safety training with local school districts and local law
enforcement was conducted in August.
•
Supervisor of Assessments/Board of Review
Mr. Ryan advised that September 20th was the deadline to file Board of Review complaints. He
noted that 2,137 complaints were filed in 2000, and the number has been steadily decreasing, with
an anticipated 650-700 complaints filed in 2016. He added that approximately 300 of those
complaints are from one individual.
Tax Cycle
Mr. Ryan advised that the Office has begun contacting school superintendents for EAV estimates;
he noted that of those contacted to date will be increasing their EAV.
•
Ms. Clore reiterated that the Board has received all assessment complaints. She commented that
many of the complaints are existing PTAB cases. She stated that the cases that have been filed by
one individual are chiefly commercial cases.
Board of Review
Treasurer
Ms. Demetreas advised that the office has completed its fourth distribution. She stated that
delinquent notices will be distributed October 10th, and the tax sale has been scheduled for
November 7th.
Mr. Mayer advised that Mr. Brooks will be volunteering with the Honor Flight this evening, and he
and EP!C will be meeting with the Journal Star's editorial board tomorrow regarding the VAC and
Care & Treatment Board Advisory Referendum.
Veteran's Assistance Commission
Mr. Mayer advised that the first annual Humana Veteran's Resource Fair will be held at VFW Post
#2602 in Peoria Heights this Thursday. He stated that the Goodwill Stand Down at Dozer Park is
scheduled for October 8th.
Mr. Mayer advised that Mr. Brooks has collaborated with Ms. Domenighini of PCAPS and
Ms. Musselman in County Administration on waiving all animal fees for veterans in November.
•
Resolutions
A motion to approve was made by Ms. Pearson and seconded by Ms. Trumpe. The motion carried.
Monthly Delinquent Taxes
•
A motion to approve was made by Mr. Rosenbohm and seconded by Ms. Williams. Mr. Dubrowski
advised that new legislation was recently passed into law entitled "Local Government Travel
Expense Control Act", requiring formal approval for travel expenses and meal purchases. He
stated that although Peoria County travel policies already address the majority of the issues related
to the new Act, one major revision would necessitate bringing any reimbursements exceeding the
maximum allowable reimbursements set within the policy, as well as any submitted expenses,
forward to the County Board to be approved via a roll call vote. The motion carried.
Travel Expense Control Policy
•
A motion to approve was made by Mr. Watkins and seconded by Ms. Williams. Ms. Van Winkle
advised that the current Travel Policy has been amended to ensure compliance with the Travel
Expense Control Policy. She also noted several additional amendments, including prohibited
expenses and the expansion of the method of reimbursement for individuals who are not County
employees. The motion carried.
Amended Travel Policy
•
Discussion
Mr. Dubrowski advised that there were no findings tied to the single audit. He stated that the
overall schedule of Federal awards is $4.4 million, with half of those dollars being non-cash
payments in the form of vaccines and flu vouchers through the Health Department. He advised
that both the CAFR and the Single Audit have been uploaded to the Federal Clearinghouse and
copies are being distributed to all agencies requiring them for their intergovernmental agreements.
FY2015 Single Audit Report
The meeting was adjourned by Chairman Mayer at 1:26 p.m.
Adjournment
Recording Secretary: Jan Kleffman
Want to get notified whenever we write about
Peoria County Ways and Means Committee
?
Next time we write about Peoria County Ways and Means Committee, we'll email you a link to the story. You may edit your settings or unsubscribe at any time.
Sign-up for Alerts
Organizations in this Story
324 Main St
Peoria, IL - 61602
More News