Peoria County justice committee accepts DUI grant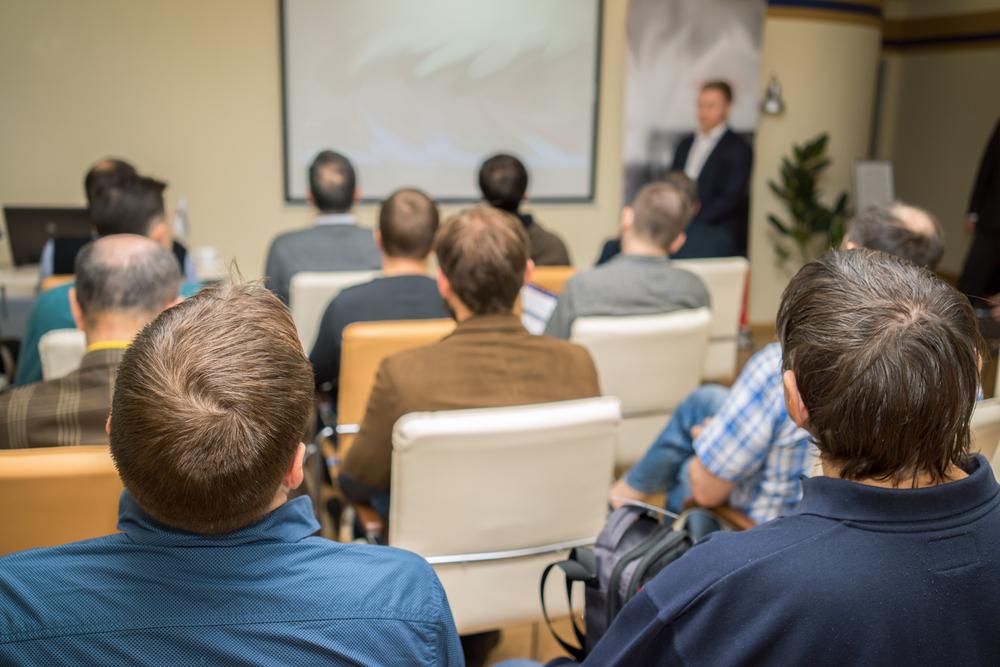 The Peoria County Health, Public Safety and Justice Committee met Jan. 3 to accept a DUI court treatment services grant.
Here are the meeting's minutes, as provided by the committee:
Approved 1/23/17
MINUTES
Health, Public Safety and Justice Committee
January 3, 2017
@ 2:00 p.m.
MEMBERS PRESENT Robert Baietto - Chairman; Brian Elsasser (via
teleconference), Thomas O'Neill, Rachael Parker, Michael
Phelan, Phillip Salzer - Committee Members
MEMBERS ABSENT: Sharon Williams
OTHERS PRESENT: Scott Sorrel - County Administrator; Shauna Musselman -
Assistant County Administrator; Larry Evans, Ben Ciravolo -
State's Attorney's Office; Andrew Rand - County Board
Chairman; Eric Dubrowski - Chief Financial Officer; Randy
Brunner, Joyce Harmon - Finance; Angela Loftus - Human
Resources; Gretchen Pearsall - Communications; Gene Huber
- Health Department; Karen Raithel - Sustainability & Resource
Conservation; Rena' Parker - Court Administration; Dan Hunt
- Probation & Court Services; Steve Richter - Heddington Oaks;
Mark Little - Chief Information Officer; Denise Patton, Doug
Gaa - Sheriff's Office; Amy Marion - ETSB; Dan O'Connell -
Facilities; Robert Spears - Circuit Clerk
Call to Order
Chairman Baietto called the meeting to order at 2:00 pm.
A motion to approve the participation of Mr. Elsasser via teleconference was made by Mr.
Salzer and seconded by Ms. Parker. Motion carried.
Mr. Evans introduced Mr. Ben Ciravolo, the new Assistant State's Attorney in the Civil Division.
Approval of Minutes
A motion to approve the minutes of November 14, 2016 and November 22, 2016 was made by
Mr. O'Neill and seconded by Mr. Rand. The motion carried.
Informational Items / Reports / Other Minutes / Updates
• DUI Court Treatment Services
Mr. Hunt advised that in late 2016, the courts were awarded a DUI Court Grant. The grant
funds treatment services involved, and an agreement between the 10th Judicial Circuit Court
and the Human Service Center will provide for those services.
• PCAPS Monthly Department Report
No report. No questions or comments from committee.
• ETSB
Ms. Marion advised that the State of Illinois has mandated the 911 System to consolidate
PSAP's, with Peoria mandated to consolidate down to two. She stated that the ETSB Board has
been approached by both Chillicothe and Peoria Heights; Chillicothe requested that their PSAP
be officially closed by the end of January, and Peoria Heights has requested a waiver from the
State of Illinois for up to two years. Both requests have been submitted to the State, who has
approved the plan modification to make Chillicothe part of Peoria Heights. The State has also
granted an 18 month extension, to December 31, 2018, to complete the final consolidation.
• Emergency Management Agency Update
No report. No questions or comments from committee.
• Public Defender Report
No report. No questions or comments from committee.
• Board of Health
Ms. Huber advised that a community kick-off for the Community Health Improvement Plan is
scheduled for January 19, 2017. The multi-county plan includes Peoria, Tazewell and Woodford
Counties, along with hospitals in those counties.
Ms. Huber advised that Jennifer Allison has been elected as Board of Health President, effective
January 2017.
• Sustainability and Resource Conservation Office
Ms. Raithel noted that the holiday season results in an increase in the amount of material in
both the waste stream and the recycling drop off centers. She advised that information
regarding "Give Back Box" is included in the update, which provides alternate uses for
cardboard boxes through re-use.
Ms. Raithel advised that a fire set in one of the drop-off bins has been cleaned with the
assistance of the Sheriff's Office and the Ecology Crew.
• Heddington Oaks Update
 Marketing Report
Mr. Richter advised that November saw 40 referrals, 17 admissions and 17 discharges. He also
commented that 17 tours were given in November. He stated that there are currently 55
individuals waiting for a Medicaid bed at Heddington Oaks, and reminded the committee that
only Medicare and Private Pay residents are being accepted due to the staffing issues and the
closing of the Medicare Unit.
Mr. Sorrel advised that the staffing shortage continues to be a challenge and the sole reason the
Medicare Wing has not been re-opened. He stated that the facility is in need of RNs,
particularly for the Medicare Wing, as opposed to LPNs or CNAs. He advised that although the
starting wage has been increased for RNs, which has resulted in the recruitment and hiring of
several RNs, he added that at the same time several RNs have been terminated. He commented
that although the wage rate for RNs is market competitive for long-term care, the county cannot
be competitive with hospitals. He stated that when Methodist College of Nursing begins its
spring semester, the county will initiate a CNA participation program. He also advised that
utilizing the county's tuition reimbursement program will allow, or incentivize, employees who
are CNAs or LPNs to go back to school through a partnership with Methodist College of Nursing
to become an RN.
Mr. Sorrel advised that Mr. Tim Turpin, previously the Assistant Director of Nursing, is the
current Interim Administrator effective January 1, 2017. He has begun working on plans of
correction as they relate to the annual survey. The Director of Nursing position has been filled
via internal promotion, and active recruitment continues for Assistant Director of Nursing and
Finance Director.
 Financials
No report.
Committee Action
• Review of Executive Session Minutes
Mr. Evans recommended that all previously held executive session minutes continue to be held
closed as the need for confidentiality still exists, and to destroy executive session audio
recordings more than two years old, except those that relate to pending litigation. A motion to
accept the recommendation of the State's Attorney's Office was made by Mr. O'Neill and
seconded by Mr. Salzer. The motion carried, with Mr. Elsasser voting aye via teleconference.
Miscellaneous
Mr. Brunner advised of the passing of Mark Elliott, the individual who trained him in volunteer
work for EMA.
Adjournment
The meeting was adjourned by Chairman Baietto at 2:20 p.m.
Recorded & Transcribed by: Jan Kleffman
Want to get notified whenever we write about
Peoria County Health, Public Safety and Justice Committee
?
Next time we write about Peoria County Health, Public Safety and Justice Committee, we'll email you a link to the story. You may edit your settings or unsubscribe at any time.
Sign-up for Alerts
Organizations in this Story
Peoria County Health, Public Safety and Justice Committee
More News