Hanna City Village Council prioritizes budget items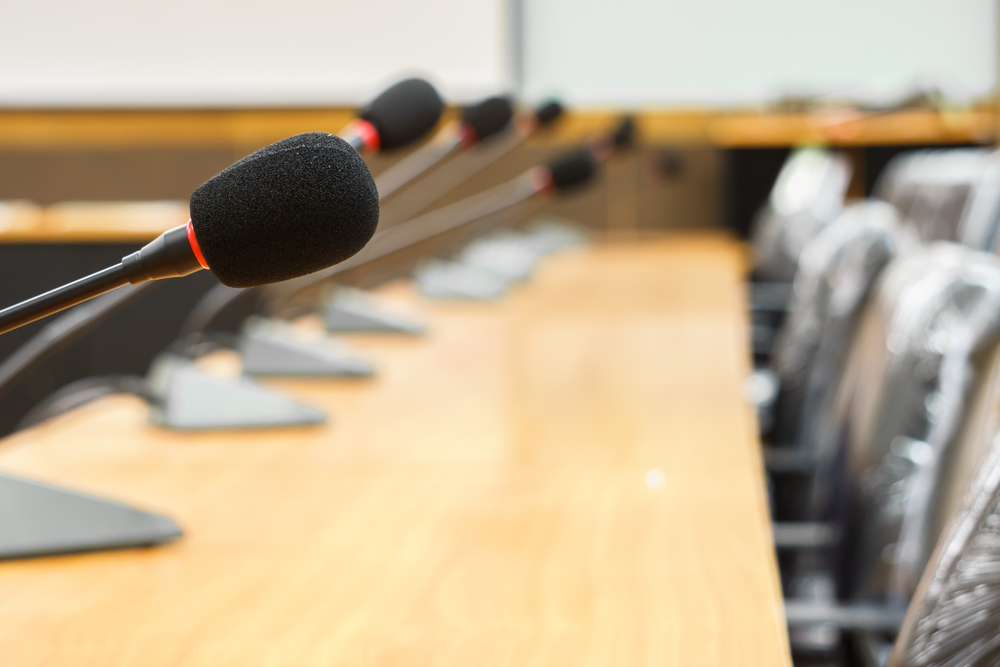 The Hanna City Village Council met Jan. 3 to prioritize budget items.
Here are the meeting's minutes, as provided by the council:
VILLAGE OF HANNA CITY
Council Meeting Minutes
January 3, 2017
The Regular Council Meeting was called to order Mayor Winterroth at 7:30 p.m. with pledge to the flag and a moment of silence to honor those serving our country. Present: Trustees Hoopingarner, Johnson, Stear, Fryxell, Pahl, Weaver … Attorney Connor, Treasurer Braden and Clerk Klatt.
Guests: None present.
Minutes: Trustee Fryxell made motion to approve the minutes of the regular meeting on
December 20, 2016, as presented … Seconded by Trustee Weaver … all ayes … motion carried.
Treasurer's Report: Along with Treasurer's Report's, Council has listing of all bills for Main Street Project … all bills are in … waiting for documentation to pay one last bill. After discussion, Hoopingarner made motion to accept Treasurer's Reports and pay all outstanding bills … Stear seconded. ROLL CALL VOTE: Hoopingarner: yes, Johnson: yes, Stear: yes, Fryxell: yes, Pahl: yes, Weaver: yes … motion carried.
Engineer's Report (Lott): Nothing to report … Engineer attending family function.
Attorney's Report (Connor): Presented information from CMS on what State uses for Travel Reimbursement Schedule … Council asked to get feedback to Attorney he so can draft travel ordinance mandated by State and due end of February. Village will have to raise some per diems since Village does not receive Governmental discounts that State receives.
Finance (Hoopingarner): Working on getting one-on-one LOCIS training for Water Clerk and Treasurer here … cost is $80/hour training and $50/hour travel time … from St. Louis.
Sewer (Pahl): Have approved Jim Swearingen attendance at IRWA's 35th Annual Technical Conference in Effingham, IL on February 21-23, 2017 … member cost of conference is $175 … hotel is $210.90 for two nights … plus usual and customary travel expenses.
Murphy Road Lift station Generac Generator is having problems automatically starting intermittently … Jim Swearingen is working with Generac and RKE looking at records back to six years. If problem is with generator, Generac will give us good price on a new one.
Streets & Alleys (Weaver): Approved Invoice No. 116671from N. E. Finch Co. for ice control slag in amount of $115.90 … to be paid from MFT funds.
Police & Planning (Johnson): Received 1 incident report.
Water (Fryxell): Approved two checks totaling $100.00 to be paid from water escrow account.
Will get hard copy of revised ordinance to include tampering with water meters and shut off valves as proposed to Water Committee and Jim Swearingen for review before next meeting so can get feedback to Attorney who will have draft of ordinance at next meeting.
Buildings & Grounds (Stear): Nothing to report.
Other: Mayor has spoken to employees regarding their priorities for budget for next year. First on list is new tractor … if possible would like to see some more manholes repaired to reduce infiltration … lawn mower needed … Bobcat needed to help with digging on resident's property so to make less damage … pickup needed for Streets & Alleys. Council should also think about new sidewalks … dead trees … decide on priorities. Would like to have numbers in next couple meetings so can have draft of budget by end of February.
After discussion, Stear made motion to send memorial to Shriner's Children's Hospital in honor of Mayor's sister, Lisa Winterroth Tuttle … Johnson seconded. ROLL CALL VOTE: Johnson: yes, Stear: yes, Fryxell: yes, Pahl: yes, Weaver: yes, Hoopingarner: yes … motion carried.
Correspondence: Letter from Eric Jones, CPA … Village auditor … he is retiring … turning over his practice to Steven D. Greim at Candletree Plaza in Peoria. Most of employees will be working there also. If Council members know of anyone else to recommend for Village audits please let Mayor know otherwise will meet with Steven Greim.
Meeting adjourned at 8:08 p.m.
Submitted by Myrna Klatt, Village Clerk
Want to get notified whenever we write about
Village of Hanna City Council
?
Next time we write about Village of Hanna City Council, we'll email you a link to the story. You may edit your settings or unsubscribe at any time.
Sign-up for Alerts
Organizations in this Story
More News