Peoria County Infrastructure Committee met September 25.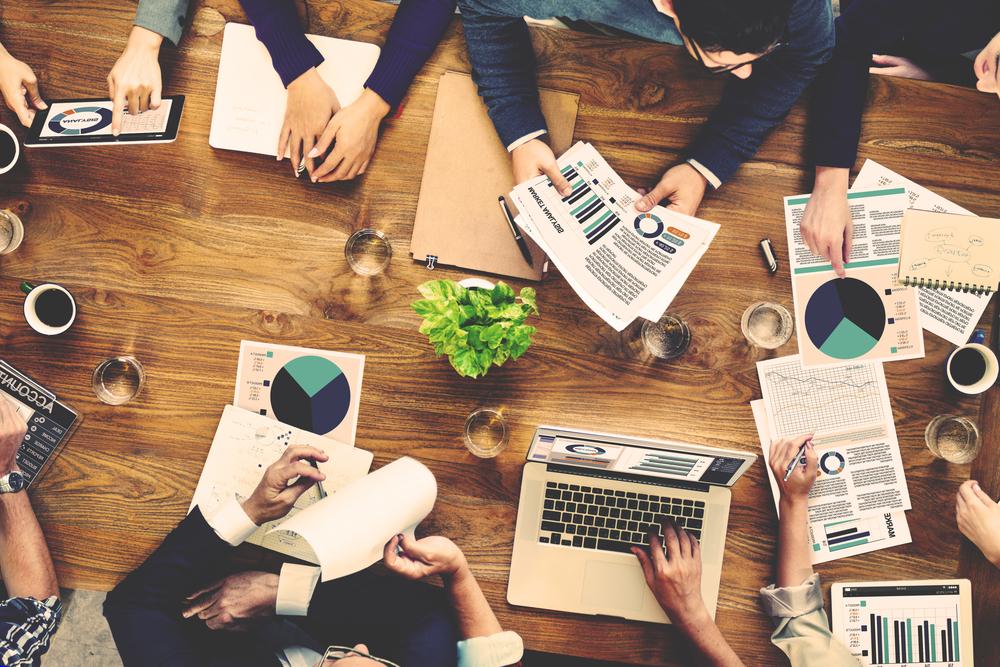 Peoria County Infrastructure Committee met Sept. 25.
Here is the minutes provided by the Committee:
MEMBERS PRESENT: Phillip Salzer - Chairman; Gregory Adamson, James Dillon, Rachael Parker, Kate Pastucha, Barry Robinson
OTHERS PRESENT: Scott Sorrel - County Administrator; Shauna Musselman - Assistant County Administrators; Larry Evans - State's Attorney's Office; Angela Loftus – Asst. Director of Human Resources; Gretchen Pearsall - Director of Strategic Communications; Kathi Urban, Kerilyn Gallagher – Planning & Zoning; Dan O'Connell - Facilities Director; Amy McLaren - County Highway; Karen Raithel – Recycling & Resource Conservation; Doug Gaa - Sheriff's Office; Mark Little - Chief Information Officer; Brian Hiatt – MV Transportation; Colleen Callahan, James Svenstrup, Megan Strand – Trajectory Energy Partners
Call to Order
Chairman Salzer called the meeting to order at 4:00 p.m.
Approval of Minutes
A motion to approve the minutes of August 28, 2017 was made by Mr. Robinson and seconded by Ms. Pastucha. The motion carried.
Informational
• Greater Peoria Sanitary District (GPSD)
Mr. Sorrel advised that Slavin Management Group has been retained to perform a national search for an Executive Director, as the current Executive Director has given his notice to retire.
Mr. Sorrel advised that he, County Board Chairman Rand and members of the Sanitary District are in receipt of an email related to Archer Daniels Midland (ADM), one of the GPSD's largest customers. He stated that ADM moved their corn germ processing operation to Decatur earlier this year with no expectation of the activity returning to the area. He advised that the loss of the operation will result in a sewage quantity decrease from ADM of approximately 50%, with the financial impact to the Sanitary District estimated to be 6% of the District's budgeted revenues. He commented that the decrease will be managed within the current budgeted year with deferred hiring. He also noted that ADM is working with the Economic Development Council to appropriately market the availability of low cost sewage treatment and significant available capacity.
• Facilities Master Plan
Mr. O'Connell provided an update on budgeted projects:
• Phase I of the County Clerk/Recorder of Deeds office remodel is complete; Phase II has begun and anticipated to be substantially complete by the end of September. Phase III will begin in early October.
• The State's Attorney's Office contacted the owner of the Brandywine facility requesting certification that the most recent work on remediation of mold issues were successful. An independent testing lab was requested by the County to provide the results. Mr. Evans advised that the owner has until the close of business this Thursday to provide the air test sampling to the County. Mr. O'Connell advised that a Purchase Order has been issued to Dewberry to initiate design of the 6,000 square feet to be utilized by the County.
• Phase II bids for the ring road at the Jail are due October 9th. After review of the bids by both Facilities and the Sheriff's Office, a recommendation will be brought forward to a Special meeting of this committee.
• The stone for the Veteran's Memorial is being engraved in Ohio and the completed stone is anticipated to arrive in Peoria by mid-October.
• Two projects for PCAPS, isolation of sick animals and separation of aggressive animals, have been approved by the County Board and are scheduled to begin in early October.
Rural Peoria County Transportation System
Mr. Sorrel advised that bids for the service delivery model for provision of rural transit services are due this Friday and will be brought forward to the October meeting of the committee for award. He stated that the scope of work within the document shows that all grants will be transferred from Peoria County to the Greater Peoria Mass Transit District on July 1, 2018.
Mr. Sorrel advised that radios have been installed in CountyLink vehicles.
Mr. Sorrel advised that CityLink and MV Transportation are working with Mobilitat to align their billing algorithm with the current billing method.
Mr. Adamson noted the 1.46 in August productivity hours and asked what the numbers for Productivity (riders per hour) are historically. Mr. Hiatt advised that the number is larger than historical numbers for rural service, and noted that at this time last year, productivity was at 1.3. Mr. Adamson questioned the disparity between the larger township ridership data within the city and smaller urban billable hours, and Mr. Hiatt commented that rural and urban classifications are dependent on where a trip begins and ends.
Community Solar Project
Ms. Callahan advised that legislation passed last year by the State of Illinois to incentivize renewable energy, particularly solar, presents an opportunity for a community solar project for the Counties residents, businesses and schools, in both the rural and urban communities.
Mr. Svenstrup advised that after Trajectory Energy Partners performed analysis on Peoria County, one particularly viable site for the solar project was determined to be owned by the County itself. He noted that the potential lease sites are located east of the Peoria County Sheriff's Office, and are broken into two parcels of 15.2 acres and 7.7 acres. He stated that the company is proposing utilizing both single axis tracker and fixed tilt systems. He commented that the company strives to include natural pollinators and/or short prairie grass as area landscaping. Ms. Strand explained that both projects would provide enough energy to generate power to approximately 400 homes annually, or 5-10 schools, dependent on size.
Mr. Svenstrup advised that the company proposes leasing the viable land from Peoria County and providing cash rents at a premium above the current farm lease, identifying potential subscribers and which community members would best benefit from the project. He also noted that the company provides additional community outreach and engagement via a solar energy curriculum. He explained that the company would construct the solar sites and connect into the Ameren grid, generating electricity which would then be metered by Ameren. He advised that a goal of the company is for subscribers to see a 5% To 10% savings on their electric bill.
Mr. Svenstrup stated that if the County were to identify interest in the project, a site lease agreement would be negotiated and the process of full development could begin. Ms. Strand advised that the company would complete the process for zoning and permitting applications and work with utilities on inter-connection. She also advised that the company is responsible for procuring construction financing as well as financing during the operation of the project.
Ms. Strand outlined the commercial terms in a proposed lease. She stated that the initial diligence period would consist of three one-year terms, for which the company would pay a diligence option fee of $1,000.00 for the first and second years, and $2,000.00 for the third year. She advised that during this period, farming could on the parcels. She advised that upon the start of construction, annual rent of $1,000.00 per acre for the term would be paid, with a 2% escalator.
Ms. Strand advised that the construction phase would take approximately 18 months, with the actual operations phase of the project running 25 years, plus an initial renewal term of 5 years.
Mr. Dillon voiced his support of the project, noting state and federal tax credits and the opportunity to better utilize farm ground for which the County is currently receiving minimal value. Mr. Sorrel advised that the two primary policy discussions for the committee are to determine a consensus for a solar development on County property, and who to partner with if a consensus is reached for the development.
Mr. Sorrel noted that only a portion of the parcels can be utilized for a solar farm, as IDOT has designated a portion of the land bisecting the two parcels for a potential future road project. He added that other than farming, there is no practical use for the property. Mr. Dillon stated that as there is no potential for development on the parcels, and maximizing the properties financial gain to the County would be a positive step. Ms. Callahan agreed, stating that Trajectory Energy Partners seeks marginal land and advised that this property was identified to the company as being highly unproductive and may have a better use and generate a better income with solar.
After discussion, Mr. Sorrel assured that staff would perform due diligence to ensure that, as part of the lease negotiation, Peoria County receives at or near the industry standard and fair market value for the property. Upon the request of Mr. Adamson, he also agreed to speak with several private developers regarding the solar concept as the best use of the land. Mr. Dillon reiterated that there is no use for these particular parcels other than agricultural, and the land is not prime agricultural ground.
Adjournment
The meeting was adjourned by Chairman Salzer at 5:30 p.m.
http://www.peoriacounty.org/download?path=%2Fcountyboard%2FCommittee_Agenda_and_Minutes%2F2017%2FOctober%2F23+-+Infrastructure%2FInfrastructure+Committee+Agenda+10-23-17.pdf
Want to get notified whenever we write about
Peoria County Land Use and Infrastructure Committee
?
Next time we write about Peoria County Land Use and Infrastructure Committee, we'll email you a link to the story. You may edit your settings or unsubscribe at any time.
Sign-up for Alerts
Organizations in this Story
Peoria County Land Use and Infrastructure Committee
More News