Fulton County Economic Development and Tourism Committee met May 2.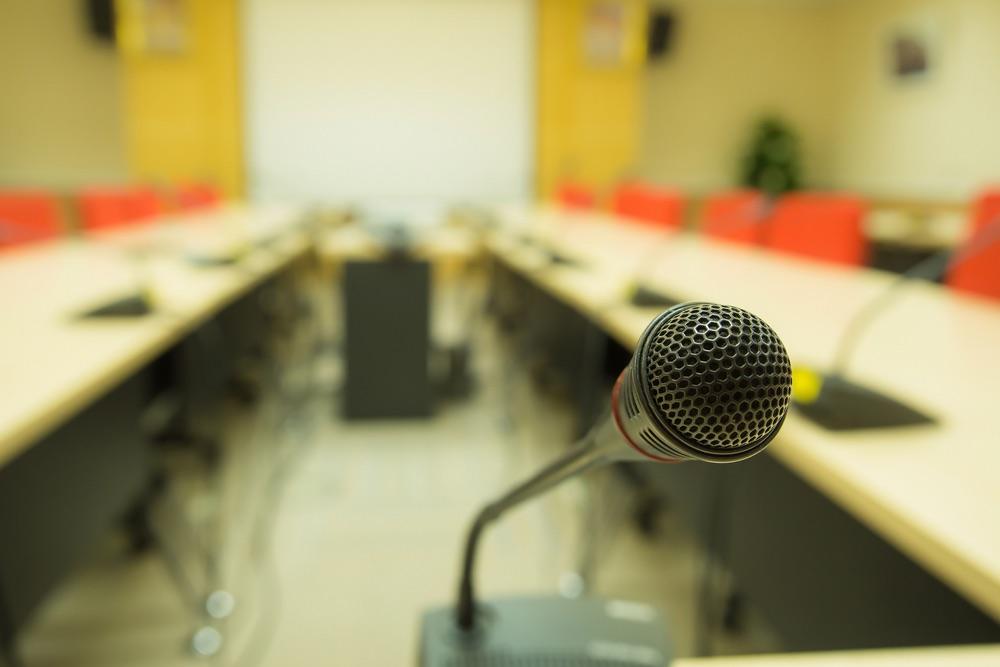 Fulton County Economic Development and Tourism Committee met May 2.
Here is the minutes provided by the Committee:
1. Call to Order
Time: 5:00 pm
2. Roll Call
Terry Pigg (present)
Glenn Hamm (present)
Garry Hensley (present)
Laura Hepp Kessel (present)
(present/absent)
Elected & Appointed Officials: Robert L Bucher Fulton Co. Chairman, Stephanie Duffield – Superintendent
Staff: John D Young – Exec. Asst. Fulton Co Board
Other Board Members:
Guests:
3. Call for Additions/Deletions To and Approval of the Agenda
Under Misc.
a. A report on the meeting with Spoon River Electric from Bucher.
b. Situation with Day Campers
c. FCTC – Funding for Reprint of tourism guidebook.
Member Hamm to approve the Agenda as amended with a second from Member Hensley. No Discussion. Motion carried by voice vote with all voting ayes
4. Approval of Economic Development/Tourism Minutes – April 4, 2017
Member Hamm moved to approve the Minutes with a second from Member Hensley. No Discussion. Motion carried by voice vote with all voting ayes.
5. Announcements, Communications and Correspondence – None
6. Public Remarks – None
7. Claims
a. Discussion/Action: Campground claims
Member Hensley moved to approve the Claims with a second from Member Hamm
No further discussion was made, the motion to pay the claims passed all ayes.
8. Old Business
a. New Pavilion Rickard Construction Approximate Starting Date
Duffield reported that the work on the pavilion would begin May 14th and that an up-to-date certificate of insurance would be sent to her soon.
b. Little Sister Lake Overflow Repair Cost Estimate Howerter Construction
Duffield reported that Howerter Construction had provided a bid of $7,500.00 for which they would bring in a crane and rework the culvert installing a liner that would last longer than traditional materials.
Member Hamm moved to accept the bid from Howerter Construction with a second from Member Hensley. No Discussion. Motion carried by voice vote with all voting ayes.
c. Discussion/Action: Lock-up Auction Sale Ad
Duffield informed the committee that she would not be ready for a sale in May because of all the other activities going on at the campground, would need to postpone one more month.
9. New Business – None
10. Fulton County Camping and Rec
a. Superintendent Report
Brandon May started working Monday and is working out well, trained on the tractor and should work out fine. Gravel is laid from shower house to the pavilion. All lots are filled and the reduction in cost for the non-electric spaces will generate more income in the long run.
11. Other
Bucher reported his meeting with Stephiane and the engineers from Spoon River Electric. At the meeting, one meter was removed from the South pump station as no one uses it. The meter for the siren will be disconnected and hooked in with the shower house meter. There are several legs of the power system are good, but those legs that have less than five or six campers on not economically feasible. Some sections that have low usage, sites will be added where they can be. The increased fees will start in July, adding $170 to energy costs. A rate increase is something that is going to have to be address, the two sites that are on individual meters will have to pay more or be put up to bid. Regardless, rates will have to be adjusted. The new facility fee will provide the first 800 kw free. A question from the audience, with the shower house paid off and with money left over at the end of year, why would consideration be given to raise rates. Bucher said other projects need to be done in the future, Duffield said there is not that much left at the end of year, Pigg said with a new roof needed on the residence but there is a loss of $5.00 per camper per year something would have to be considered.
Duffield reported that day users, Chris and Audrey Carlin are banned from FCRC for destroying personal property at lot #161 and threatening the site holder with bodily harm and injury. Additionally; an overnight camper, Cory Shockency was banned with possible adjustments to the ban after May 1, 2023. Shockency was arrested at the campground.
Young reported that after speaking with Chris Beaty, Fulton County Tourism Council, the need to reprint the visitor guide was brought up. Beaty said the reprint would cost $2,700.00 which they didn't have and after reaching out to SPRED without success in securing the funds. Beaty had turned to the county. Member Hamm would be discussion option with the council later in the week and would speak with Treasurer Mayall next week.
12. Adjournment
Time: 5:20 pm
Member Hamm made the motion to adjourn with a second from Member Kessel. Motion carried by voice vote with all voting aye
https://www.fultonco.org/may-2-2018-economic-development-tourism-committee-meeting-minutes/
Want to get notified whenever we write about
Fulton County
?
Next time we write about Fulton County, we'll email you a link to the story. You may edit your settings or unsubscribe at any time.
Sign-up for Alerts
Organizations in this Story
More News