Batavia City Council met March 4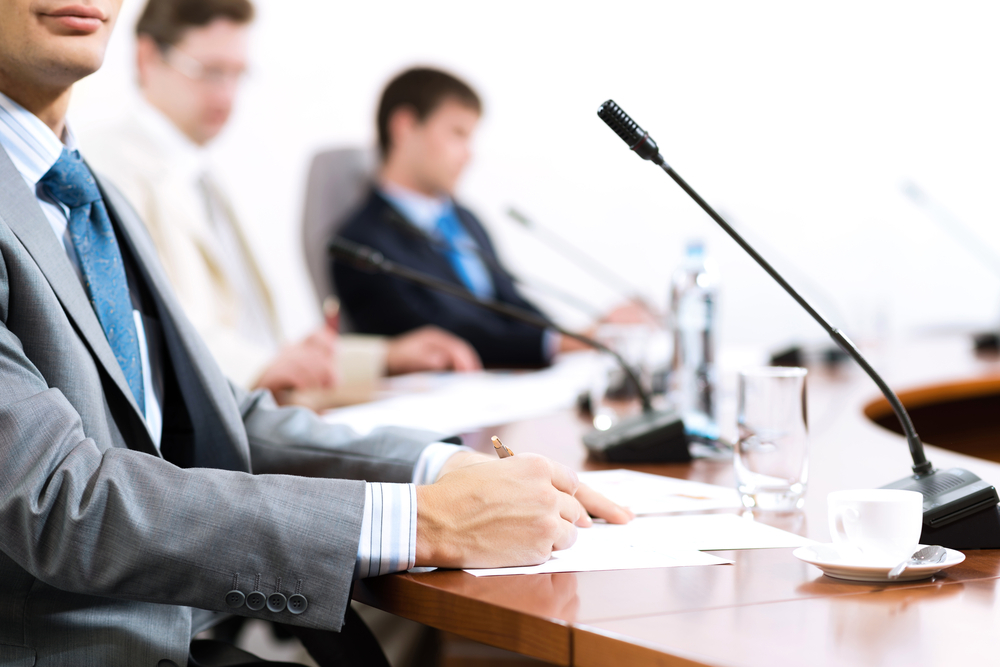 Batavia City Council met March 4.
Here is the agenda provided by the council:
1. Meeting Called To Order
2. Invocation Followed By Pledge Of Allegiance
3. Roll Call
4. Reminder: Please Speak Into The Microphone For BATV Recording
5. Items Removed/Added/Changed
6. Consent Agenda
(The consent agenda is made up of items recommended by city staff or council subcommittees which require approval. This agenda is placed as a separate item on the overall City Council agenda. The items on the consent agenda usually have unanimous committee support and are voted on as a "package" in the interest of saving time on non-controversial issues. However, the Mayor or any council member may, by simple request, remove an item from the consent agenda to have it voted upon separately.)
Accept and Place on File:
A. Historic Preservation Commission Minutes for January 14, 2019
B. Plan Commission Minutes for December 12, 2018
C. Committee of the Whole Minutes for January 29, 2019 and February 12, 2019 Approvals:
D. February 22, 2019 Payroll $872,152.67
E. Accounts Payable Check Register $2,025,351.08
F. City Council Minutes for February 18, 2019
G. Resolution 19-025-R: Authorizing Execution of an Intergovernmental Agreement with Batavia Township and Countryside Fire Protection District (RD 2/13/19 COW 2/19/19 12/0) CS
7. Matters From The Public: (For Items NOT On The Agenda)
8. Appointment: Reappoint Laura Newman To The Fire Pension Board (CL 2/19/19)
9. Chamber Of Commerce
10. Presentation: Severe Weather Preparedness Week (Mark Davis)
11. Presentation: BHS Football Academic All-State Team (Matt Holm)
12. Presentation: Batavia Environmental Commission 2019 Goals
13. Ordinance 19-07: Amending The Comprehensive Plan, Winding Creek, 2500 And 37W330 McKee Street, M/I Homes Of Chicago, LLC, Applicant (JLS 2/27/19 COW 2/26/19 13/0) CDC
14. Ordinance 19-11: Environmental Indemnification Agreement One Washington Place (LN 2/22/19 COW 2/26/19 13/0) CDC
15. Ordinance 19-12: Second Amended And Restated Redevelopment Agreement For One Washington Place (LN 2/22/19 COW 2/26/19 13/0) CDC
16. Resolution 19-026-R: Authorizing Execution Of Design Engineering Services Agreement With Crawford, Murphy And Tilly Inc. For An Amount Not To Exceed $379,204.32 For The Prairie Street Improvements Project (TG 2/21/2019 COW 2/26/19 13/0) CS
17. Resolution 19-020-R: Awarding A Grant Under The Façade Improvement Grant Program For 112 W Wilson St, Batavia Tech Center, LLC (CA/LN 2/14/19 COW2/19/19 12/0) GS
18. Ordinance 19-10: AN ORDINANCE Authorizing The City Of Batavia, Kane And DuPage Counties, Illinois, To Issue Sewerage Revenue Bonds In An Aggregate Principal Amount Not To Exceed $2,350,000 In Evidence Of Loans Issued Pursuant To The Water Pollution Control Loan Program. (PC 2/22/19 COW 2/26/19 13/0) GS
19. Resolution 19-24-R: Awarding The Annual Electric Tree Trimming Contract To Asplundh Tree Expert Company For An Amount Not-To-Exceed $200,000 (BB 2/19/19 COW 2/19/19 12/0) PU
20. Administrator's Report
21. Committee Reports
22. Other Business
23. Mayor's Report
24. Adjournment
http://www.cityofbatavia.net/AgendaCenter/ViewFile/Agenda/_03042019-1344?html=true
Want to get notified whenever we write about
Batavia City Council
?
Next time we write about Batavia City Council, we'll email you a link to the story. You may edit your settings or unsubscribe at any time.
Sign-up for Alerts
Organizations in this Story
More News