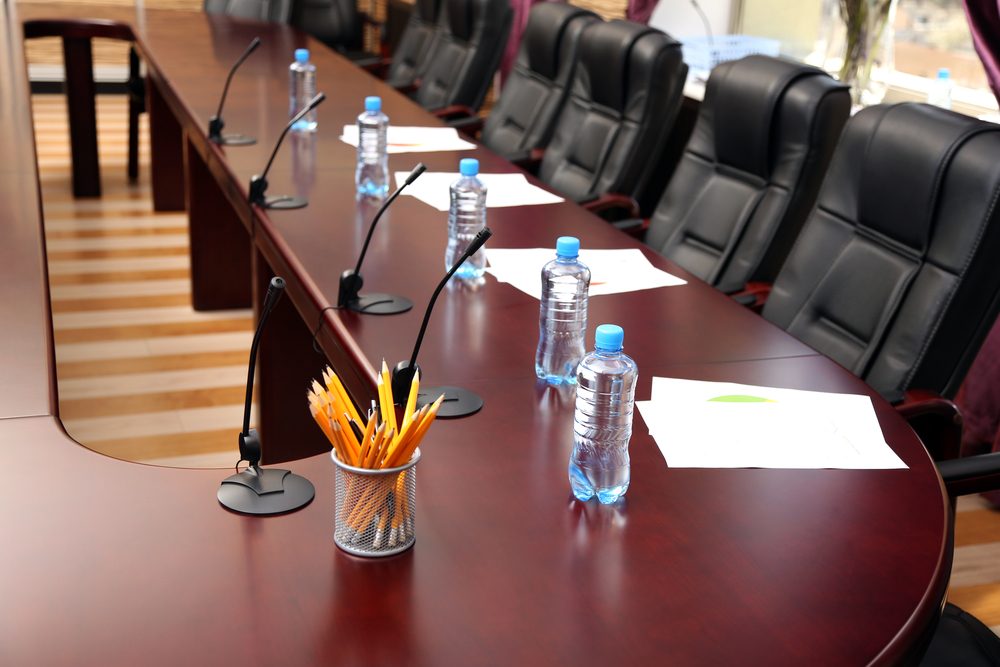 City of Chillicothe Marketing and Tourism Commission met Dec. 2.
Here is the minutes provided by the commission:
MEMBERS PRESENT: Joe Harper, Olivia White, Kevin Yates, Nick McMillion, Patti Pierson, Sarah Sights, Sandi Levell, Emily Vonachen, Nancie Cassidy, Amanda Oedewaldt, Director Amanda Beadles, and Mayor White
MEMBERS ABSENT: Dan Colwell, Paresh Patel, Michele Pollack, Keegan Gauwitz, Nathenia Zich
The meeting was called to order at 3:30 p.m.
Budget Review
Director Beadles submitted budget for review and reported budget was on track.
Summer Camp 20th Anniversary
Mayor White announced the 20th Anniversary of Summer Camp and discussion was held in regards to promote citywide. Discussion was held on the Chillicothe resident discount. Commission requested to obtain the event's charitable giving donation numbers and receiving organizations and to promote via press release.
2020 Calendar of Events
Director Beadles requested each member to email the 2020 Calendar of Events to her within two weeks. It was suggested to also review Chamber's 2019 calendar as a place to start. This information could also help plan next years budget.
Old Business:
2nd Saturday Market – Countdown to Christmas
Countdown to Christmas was underway. Participating shops have received flyers and game cards. Businesses reported increased foot traffic and sales. Director Beadles reported to commission a business owner asked if they could participate. Commission discussion ensued and result was the business owner could participate this year however, next year rules would be set in advance stating participation for employees and family members would be accepted but no owners could participate.
Chillicothe Merchants Tri-fold
Director Beadles presented changes. Discussion ensued and flyer changes were directed. The consensus of the commission was to add category icons to flyer before sending to print.
1st Tuesday Business Connection
Director Beadles announced the meeting is held December 3rd.
Town Theatre Video Ad
Director Beadles gave the USB containing the video to Sara Sights and requested to have a quote to shorten the video to 30 seconds to be placed as the Town Theatre ad.
Riverview Economic Development Coalition Organization (REDCO)
Director Beadles announced this group is coming together to market as a region and bring in people from Indianapolis, St. Louis and Chicago. The next meeting for this organization would be at Shore Acres Clubhouse in December.
Organizations update
PACVB – Emily reported experience guides and coupons have been distributed. Winter social is Wednesday, December 4th 5-8pm. Santa Clause run is December 14th. She asked if the City would be placing an ad in the new experience guide. Director Beadles would look into it.
Chamber
Olivia reported with the Christmas parade completed the events were winding down at the Chamber. Wednesday was a canned food drive for Community Needs and new member Kelly Lapotko of Edward Jones was reported.
Subcommittees:
Art Installation/Mural update – (Committee: Angie Gould, Charlie Rusk, Libby Ritan and Greg Owens) – No Report.
Marketing/Promo & Festival update (Committee: Emily, Kevin, Amanda Beadles, Olivia, Mayor and Sarah) – No meeting. Amanda Oedewaldt stated the 2nd festival date confirmation date had past and that time may not be available.
Round Table Discussion
Committee members reported events taking place in their businesses and organizations.
Sarah reported the Owens Graphic Design had success with the Open House and the Countdown to Christmas.
Joe Harper reported Children's Christmas Event would be held in Little Land of Candy on December 15th.
Patti reported Historical Society would be electing new officers and events for the Optimist Club had concluded for the year.
Sandi reported on December 14th Keenan's kids would be caroling, sleigh decorated for pictures and Mr. & Mrs. Clause would be available.
Nick reported Christmas concerts were in full swing and Day with Mrs. Clause was coming up.
Amanda O. reported how great 2nd street looked with the decorations from the city and all of the business decorations.
Summary:
Council Agenda Items – None
Chair – Actions
1. Request Summer Camp event's charitable giving donation numbers and receiving organizations and to promote via press release.
2. Send Commission members the updated tri-fold.
3. Review 2018 PAVCB ad purchase
Committee – Actions
 Committee members to send Director Beadles listing of 2020 calendar events
 Sarah Sights to send Director Beadles quote
Sub Committees – Actions – None Meeting adjourned at 4:30 p.m.
http://www.cityofchillicotheil.com/2019-12-02%20M%20&%20T%20%20Minutes.pdf