City of Peoria Fair Employment and Housing Commission met March 1.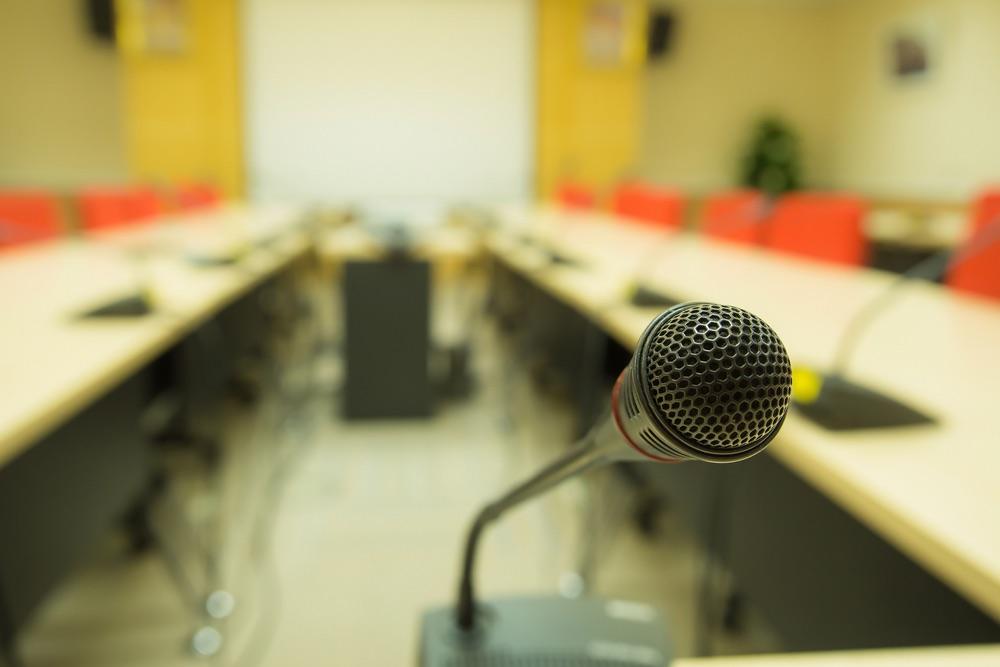 City of Peoria Fair Employment and Housing Commission met March 1.
Here is the minutes provided by the Commission:
The meeting was held on March 1, 2018 at 4:45 p.m., at City Hall, Room 404, 419 Fulton Street, Commissioner Rev. Barry Robinson, Chair presiding.
ROLL CALL
Roll call showed the following Commissioners present: Rev. Barry Robinson, Michelle Sanders, Nicole Livsey, and Irma Ali Khan – 5. Absent: Christopher Bailey and Heather M. Oyler – 2. Also present was Staff Liaison ShamRA Robinson, Management Analyst (City Manager).
MINUTES
Commissioner Irma Ali Khan motioned to approve November meeting minutes; seconded by Commissioner Nicole Livsey.
Motion was approved by unanimous voice vote.
COMMISSIONER REPORTS
Fire and Police
Commissioner, Irma Ali Khan mentioned, Debra Bush was keeping her informed, regarding City hiring for Police and Fire. The City has not done any major hiring since the announcement of the City's financial budget. The City couldn't hire as many employees for Police and Fire, but there are no further cuts being made. She indicated that the City is still actively looking for minority representation and they will continue with their diversity efforts that were set in place last year. The City is continually looking into the makeup of their workforce.
Public Accommodation
Commissioner and Vice-Chairperson, Michelle Sanders reported, Peoria Marriott Pere Marquette Hotel has major money issues. Tax payers will not get their money back from the financial decisions made for the hotel.
Four Points by Sheraton Hotel's renovations are on schedule.
Vice-Chairperson, Sanders would like to schedule a time for a representative from Four Points by Sheraton Hotel to come in and talk with the Commissioners about their project for public accommodation purposes.
Hiring
Commissioner, Nicole Livesy was asked by Chairperson, Rev. Barry Robinson to provide report backs on hiring until he speaks with Commissioner, Heather M. Oyler. Commissioner, Nicole Livesy agreed that she will take on the task until further notice.
Commissioner Nicole Livesy reported that solar energy is a big employment opportunity. The money is coming through Ameren, which is being funneled by the State of Illinois.
Also, Illinois Department of Employment Security (IDES) is not only managing unemployment, but also working on the employment side. IDES is not just asking their customers to show what jobs they have been applying for during the month. IDES is asking, how they can help their customers with their job search. IDES has been doing a lot of outreach by partnering with local job fairs and working with businesses that get tax breaks for hiring low income individuals.
Contact Compliance
Commissioner, Nicole Livesy announced that an article came out on Saturday, Peoria Housing Authority (PHA) is without a CEO at this time. As of now, PHA is partnering with another Housing Authority as an interterm. This is not a takeover of HUD, but merely a partnership. This transition will help create efficiencies and assist with big issues, such as rent collection. PHA in the past had 100 employees and now they are down to 35. PHA is still working hard to get things done.
Commissioner Livesy said, South Side Office of Concern had a Housing meeting on February 26th that received push back from some citizens that live in a neighborhood nearby War Memorial Dr. Ex-offenders and
sex-offenders would live on the potential property that would be developed along this area. Commissioner Irma Ali Khan noted, everyone needs housing, but not everyone approves of it in their backyards. Commissioner Livesy stated, issues are raised because there are no sidewalks along War Memorial. Vice-Chairperson Michelle Sanders also noted, there are no bus stop areas for individuals needing public transportation services. Another housing meeting will be scheduled for the public to attend soon.
UNFINISHED BUSINESS
Arkansas Fair Housing Ambassador Program
Commissioner Michelle Sanders, Vice-Chairperson indicated that the Arkansas Fair Housing Program is in the process of revamping their program. The program is not active at this time. Commissioner Sanders believes, their program could be a blue print for Peoria's Fair Employment and Housing Commission's goals. She suggested, in the future, our own program could be away to bring about new and creative ideas through partnering with Neighborhood Associations in our community. It could be an Ambassador Program that would be setup like the Peoria Area Chamber of Commerce. They go out and work with different groups for their ribbon cutting events. Commissioner, Nicole Livesy stated, even if we are able to get one person involved as an ambassador, we could create some sort of community report with their assistance.
Commissioner, Nicole Livsey suggested to invite Jennifer Engelbrecht, Neighborhood Services Coordinator for the Police Department to attend the next Fair Employment and Housing Commission Meeting. With Jennifer, we can further discuss working with the Neighborhood Associations' Presidents, so that focus groups may be established for the Commission. ShamRA Robinson, Staff Liaison said, she will contact Jennifer and see if she would attend the next Commission Meeting in April.
Further input and discussion of ideas was recommended for next month's meeting.
Electronic Attendance Policy
It was decided unanimously, all Commissioners would need to be present for meetings, in order to have a quorum. No further discussion is needed.
NEW BUSINESS
Brief Overview, Mission, and 2018 Structure of the Fair Employment and Housing Commission (FEHC)
Discussion will be tabled until next month's meeting, since all of the Commissioners were not present to go in-depth about the Commission. Chairperson, Rev. Barry Robinson would like to further dialogue about the mission for the FEHC. He asked that all Commissioners come up with their own ideas and bring about their passion to the next meeting, to discuss which direction the Commission should go in 2018.
Furthermore, Chairperson, Barry Robinson would like to have the opportunity to add one or two more Commissioners to the group. Chairperson, Robinson and Vice-Chairperson, Michelle Sanders have a few names of individuals that may be recommended as Commissioner(s). Rev. Barry Robinson as the Chairperson, will submit their names and paperwork to Mayor Ardis in the near future for approval.
Chairperson, Robinson would like for Staff Liaison,
ShamRA Robinson to look into the FEHC budget for the Illinois Municipal Human Relations Association (IMHRA) Spring Conference. Staff Liaison, ShamRA Robinson will look into the information and agreed to report back.
Open Meetings Act Training
Chairperson, Rev. Barry Robinson explained to the Commission, they must go through the Illinois States Attorney's Online Electronic Training to be a Commissioner. He understood there was confusion in the past and some Commissioners were finally trained at a later date and time. The Open Meetings Act suggests, all Commissioners should be trained within 30 days of being on their Municipal Commission. Everyone at this meeting complied with having their electronic training completed. The Commission would only need to focus on any new Commissioners that come onboard.
Coordinate providing a Plaque for David Watkin's Retirement
Commissioner, Nicole Livesy has been coordinating with Vice-Chairperson, Michelle Sanders, Staff Liaison, ShamRA Robinson, and all other Commissioners to sign the farewell/congratulations card for David Watkins retirement. The card, gift card, and plaque will be ready to present at the next meeting. Chairperson, Rev. Barry Robinson asked Staff Liaison, ShamRA Robinson to get in contact with David Watkin's, former Staff Liaison and E.O. Manager, so that he can attend the April Meeting for a gift and presentation of an award.
COMMUNITY INPUT
None
PROPOSED AGENDA ITEMS FOR NEXT MEETING
Illinois Municipal Human Relations Conference.
Neighborhood Association Presidents, Community Stakeholders, and Peoria Programming with Jennifer Engelbrecht.
Presentation of Gift and Award to David Watkins.
PETITIONS FROM CITIZENS/OFFICIALS
None
ADJOURNMENT
Commissioner Nicole Livsey motioned to adjourn the meeting; seconded by Commissioner Michelle Sander, Vice-Chairperson.
Motion was approved by unanimous voice vote.
http://www.peoriagov.org/boards-commissions/
Want to get notified whenever we write about
City of Peoria Fair Employment and Housing Commission
?
Next time we write about City of Peoria Fair Employment and Housing Commission, we'll email you a link to the story. You may edit your settings or unsubscribe at any time.
Sign-up for Alerts
Organizations in this Story
City of Peoria Fair Employment and Housing Commission
More News