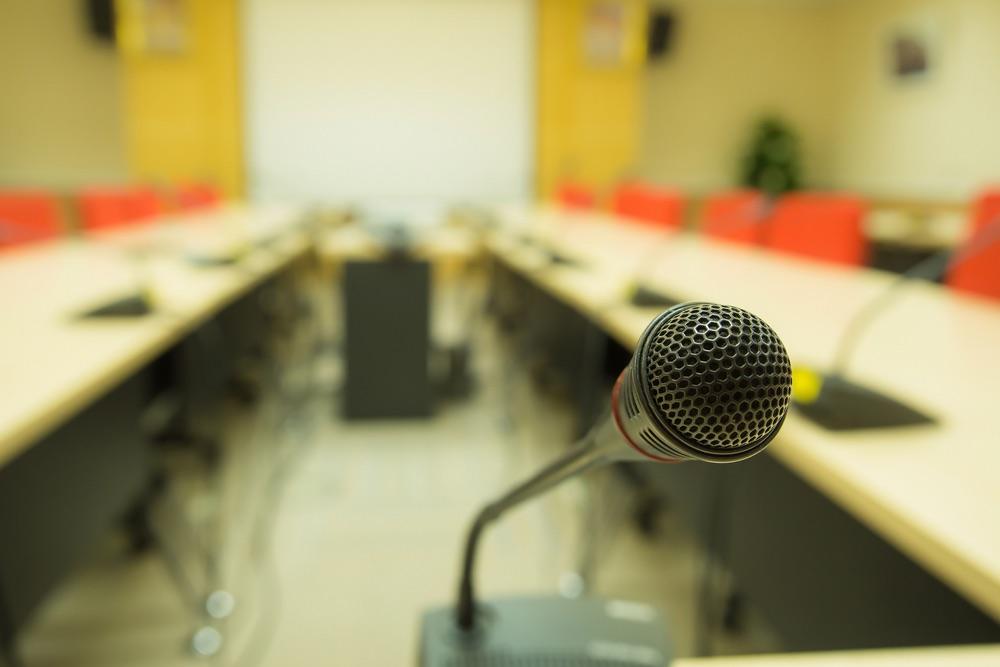 Alpha Park Public Library District Board met May 20.
Here is the minutes provided by the board:
1. OATH OF OFFICE
President Kyle gave the Oath of Office to the new Trustees, Sara Woiwode and Gayle Carr.
2. CALL TO ORDER
The regular meeting of the Alpha Park Public Library District Board of Trustees was called to order at 7:01 p.m. Monday, May 20, 2019, in the second floor meeting room #3, President Kyle presiding.
Members Present: Crystal Kyle, Gayle Carr, Mary Ann Gottlieb, Sandy Lingenfelter, Tom Stagg, and Sara Woiwode.
Members Absent: None
Staff Present: John Richmond and Patti Borland.
Public Present: None
3. ELECTION OF OFFICERS
A motion was made to submit the following officers to be voted on by Trustee Kyle:
President – Crystal Kyle
Vice President – Tom Stagg
Secretary – Sara Woiwode
Treasurer – Sandy Lingenfelter
This was seconded by Trustee Stagg.
Suggestions for others to be nominated.
None
The motion passed by unanimous roll call vote.
4. PUBLIC AND AUDIENCE COMMENTS
5. FORMATION AND ACCEPTANCE OF CONSENT AGENDA
A motion was made to include #6 (minutes), and #7 (Financial report) in the consent agenda by Trustee Lingenfelter and seconded by Trustee Gottlieb.
This motion was passed by a unanimous roll call vote.
6. MINUTES
RESOLVED, THAT THE MINUTES OF THE APRIL 15, 2019, REGULAR MEETING BE ADOPTED AS PRESENTED.
This passed by consent agenda.
7. FINANCIAL
RESOLVED, THAT THE APRIL FINANCIAL REPORT BE PRESENTED FOR REVIEW, AND THE EXPENSES FOR APRIL IN THE AMOUNT OF $137,047.95, BE ACCEPTED.
This passed by consent agenda.
8. PRESIDENT'S COMMENTS
President Kyle is looking forward to all the summer events coming up.
9. COMMITTEE REPORTS
A. Finance Committee
A. Finance Committee
Trustee Lingenfelter presented the working budget for FY19/20. She explained the changes from last year. Director Richmond explained the working cash fund. We will wait until after the audit before making a decision on how to distribute the money that was abated from working cash.
The remained of the money, after the fundraiser, for the carpet will come out of Special Reserve.
Trustee Lingenfelter passed around a three-year budget that referenced our spending.
B. Building & Grounds Committee
Director Richmond explained that we will be moving all materials out of Youth Services to replace the carpet. The Youth Services Department is working on a new floor plan. We will need to advertise that Youth Services will be closed, and perhaps ask patrons to stock up on checking out books.
C. Safety
No meeting.
D. Marketing
10. LEGISLATIVE NEWS
11. DIRECTOR'S REPORT
1. Financial overview: a) equalized assessed valuation of property is down—no surprise, but the tax computation report recently came from the county—by just under 1%; b) all referendum money will be spent before 6/30, c) the April Corporate PPR Tax payment was $38,233.01; one more instalment is due in May; e) the Friends have given Youth Services and Adult Services each $500 for Summer Reading prizes/needs.
2. Every year, APL agrees to participate in selling library cards to non-residents, living in no library's designated territory. This is done by a simple resolution; after passage, Director Richmond enters participation information on the RAILS website. Recommendation for FY 2020: $100. The standard mathematical formula was used to calculate the $100 charge.
3. Back to Square One fundraiser: Plans for marketing are in place, after the last Marketing Committee meeting. A reminder that board members are encouraged to buy as many squares as they might like to purchase.
The Friends are firming-up plans for a "Cutest Pet" contest again this summer, with proceeds to benefit the carpet fund, and a September 21 garden walk, possibly with cider and doughnuts at the library at the end (with an opportunity for people to buy pavers for the patio). A release into the wild of Monarch butterflies also is scheduled as part of the day's event. Kay Dye is organizing this event. Proceeds also to defray cost of carpet, tentatively, even though the garden walk could follow carpet installation.
4. Grants: Sara is still waiting to hear about a second "Project Next Generation" grant, and a Rotary grant has been submitted. Director Richmond is completing a comprehensive list of grants for libraries.
5. Staff has begun shelving non-fiction (documentaries, exercise/workout/yoga, etc.) DVDs with the books. Various libraries have been doing this for some time; at RSA Day, Heidi and Danielle came back with testimonies from other librarians, who said that circulation of non-fiction DVDs increased after the DVDs were inter-shelved with books. Corey is talking about a self-check station. The future is coming!
12. COMMUNICATIONS
Note from Cabin Quilters, with a check—to be applied to carpet fund.
13. UNFINISHED BUSINESS
A. Drug Procedures (standard operating)
Director Richmond handed out a draft policy for the board to look at. After updates are made it will be added to unfinished business for the board to look over.
14. NEW BUSINESS
A. Trustee Stagg updated the board on the Rural Library Directors meeting with Phil Lenzini. These are some of the highlights:
A. Trustee Stagg updated the board on the Rural Library Directors are looking into self-checkout stations.
2. Fair Labor Standards Act – People being paid minimum wage can work no more than 650 hours a year.
3. IL Wage Act- Expenses turned in 30 days or no reimbursement.
4. Employers can no longer require direct deposit.
5. If you have been convicted or plead guilty to a crime you cannot serve on a library board.
6. If you own property in the district but don't live there you qualify for a library card.
7. We need to save our security tape. As more information is researched it will be addressed at the next board meeting.
8. If someone is coming into the library for a photo shoot we need a policy written.
B. Working Budget FY19-20
A motion was made by Trustee Lingenfelter and seconded by Trustee Stagg to accept the Working Budget FY19-20.
The motion passed by unanimous roll call vote.
C. Working Cash Distribution
It was decided to table this until after the audit, and ask the auditor for their recommendation.
D. Vonderheide Floor Covering Proposal.
A motion was made to accept the proposals for the labor to remove the existing two-tier stage for $950.00 and the labor to repair the damaged wall after carpet is removed for $600.00 by Trustee Gottlieb and seconded by Trustee Carr.
This passed by unanimous roll call vote.
The board would like more information on the grade of carpet and samples before approving this purchase. This item was tabled until next month.
E. Federal Companies
A motion was made by Trustee Lingenfelter and seconded by Trustee Woiwode to defer the Federal Companies proposal for moving and storing Youth Services inventory during painting until more information is received about the carpet. The motion passed with five "yes" votes and one "abstain."
15. CLOSED SESSION, PER 5 ILCS (OPEN MEETING ACT) 20/2(c)1.
A motion was made by Trustee Stagg and seconded by Trustee Gottlieb to go into executive session at 8:38 p.m.
A motion was made to reenter the regular meeting by Trustee Gottlieb and seconded by Trustee Stagg at 8:53 p.m.
Action taken: An addition was made to the Director's review form. 16. COMMENDATIONS
Trustee Gottlieb wanted to thank everyone on staff who help her getting the books she has requested.
President Kyle thanked Director Richmond, Patti Borland, and Debbie Martin for all the work for the completion of the 3-year process of the building referendum.
17. ADJOURNMENT
There being no other business, the meeting was adjourned at 8:57p.m.
http://www.alphapark.org/images/Board/minutes5-20-19.pdf