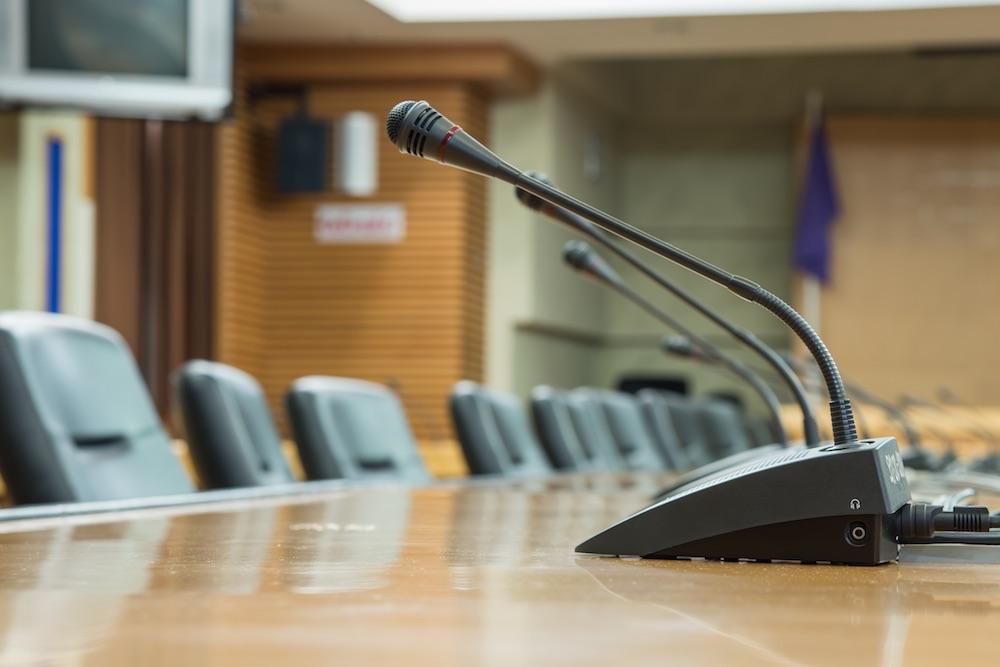 City of Urbana City Council met Sept. 3.
Here is the agenda provided by the council:
A. CALL TO ORDER AND ROLL CALL
B. APPROVAL OF MINUTES OF PREVIOUS MEETING
1. August 12, 2019 (Public Hearing)
2. August 19, 2019
C. ADDITIONS TO THE AGENDA
D. PUBLIC INPUT
1. Public Input – cards submitted
2. Presentations
E. UNFINISHED BUSINESS
F. REPORTS OF STANDING COMMITTEES
1. Committee Of The Whole – (Council Member Dean Hazen) – Consent Agenda
All matters listed under the Consent Agenda are considered to be routine and non-controversial by the City Council and will be enacted by one motion and roll call vote. There will be no individual discussion of these items. If discussion is desired by the Mayor, council members, or a member of the public, the item will be removed from the Consent Agenda and discussed immediately after approval of the remaining items in the Consent Agenda.
a. Resolution No. 2019-08-032R: A Resolution to Approve an Intergovernmental Agreement (GIS Consortium Base Station Agreement) – IT
b. Resolution No. 2019-08-033R: A Resolution Approving a City of Urbana Community Development Block Grant Program Agreement (Habitat for Humanity Project No. 1920-CSSP-01) – CD
c. Ordinance No.2019-08-050: An Ordinance Authorizing the Dedication of Right-of- Way (301 N. Race Street) – PW
d. Ordinance No. 2019-08-051: An Ordinance Amending Urbana City Code Chapter 2, Sections 2-4, 2-27, AND 2-28 - (Administration) – City Clerk
2. Committee Of The Whole – (Council Member Dean Hazen)
a. Ordinance No. 2019-08-047: An Ordinance Amending Urbana City Code Chapter 22 by Adding Article II, Sections 22-16 through 22-19 (Municipal Cannabis Retailers' Occupation Tax) – FIN
b. Ordinance No. 2019-08-048: An Ordinance Revising the Annual Budget Ordinance (Budget Amendment #1 - Omnibus) – FIN
c. Ordinance No. 2019-08-049: An Ordinance Amending Schedule J of Section 23-183 of the Urbana Local Traffic Code Prohibiting Parking at all Times on Certain Streets (Green Street between Lincoln Avenue and Race Street) – PW
G. REPORTS OF SPECIAL COMMITTEES
H. REPORTS OF OFFICERS
I. NEW BUSINESS
1. Ordinance No. 2019-09-052: An Ordinance Approving a Major Variance (303 West University Avenue / ZBA Case No. 2019-MAJ-07) – CD
2. Mayoral Appointments to Boards and Commissions
a. Historic Preservation Commission – term ending June 30, 2022
1. Renee Pollock
b. Urbana Arts and Culture Commission – terms ending June 30, 2022
1. Frank Modica 2. Gonzalo Pinilla 3. Angela Williams
J. ADJOURNMENT
https://www.urbanaillinois.us/sites/default/files/attachments/09-03-2019_Agenda.pdf