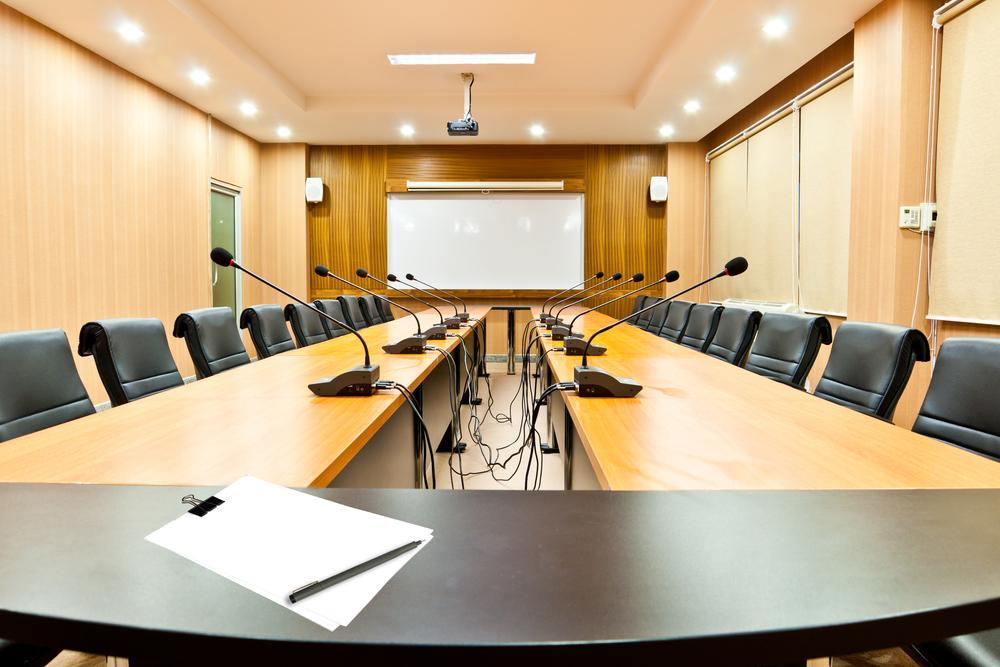 Village of Swansea Board of Trustees met June 17.
Here is the minutes provided by the board:
Attendees: Board President Leopold, Trustees Lanter, McGuire, McDonald, Neumeyer, Parker, & Wells, Treasurer John Walter, Police Department (PD) Deputy Chief Craig Coughlin, Fire Department (FD) Chief Chris Tell, Building and Zoning (B&Z) Director Dallas Alley, Street Department Acting Superintendent / Waste Water Treatment Plant (WWTP) Superintendent Rick Tucker, Administrator Benjamin Schloesser, Clerk Lauren O'Neill, other community members. Absent: PD Chief Steven Johnson
Motions: Trustees are presented with the individual that made the motion, followed by the person seconding the motion. Votes: Aye and voice votes unless otherwise noted (roll call (with each member stating their name and vote)). Meeting content is presented within the marks "***".
I) CALL TO ORDER
II) PLEDGE ALLEGIANCE TO THE FLAG
III) ROLL CALL
IV) APPROVAL OF MINUTES –
1) Executive Session Committee Review of Closed Minutes June 3, 2019
2) Board Minutes June 3, 2019*
3) Committee Minutes June 3, 2019*
V) ACCEPTANCE OF MINUTES OF ADVISORY BOARDS/PLACE ON FILE –
1) Planning & Zoning Minutes - April 9, 2019*
2) Business District Development And Redevelopment Commission – March 27, 2019*
VI) MAYOR'S ANNOUNCEMENTS/CORRESPONDENCE –
1) Change To Committee Members (Public Safety Member includes Trustee Lanter and Community/Economic Development Member includes Trustee Parker) – Motion to accept/confirm the committee members: Wells, McDonald.
2) Non-Agenda – Information provided to the Trustees summarizing potential pavement management contract and the involvement of Dallas Alley, TWM, and others in recent meetings/communications was discussed.
3) Non-Agenda – The letter to the Township from the Swansea's Attorney resulted in the Township's request for another meeting that is schedule to be held on 6/25/19 at 10 am. The Arbitration Judge, Trustee McDonald, and other Swansea and Township representatives are expected to be in attendance. It was noted for this meeting to be successful, the Township would need to sign/execute an agreement consistent with previously agreed terms.
4) Non-Agenda – After this evening's meeting there will be an opportunity for Trustees to remain and be briefed on the status of potential State bills/actions that may benefit the Village. It was reviewed some of the items have not yet been signed into law. The unofficial numbers, timing, and other expectations will be reviewed. This meeting will not be on the Village records as a meeting. It is intended for the Trustees' understanding of current expectations only related to the state bills in process.
5) Non- Agenda – A moment of silence was held to honor James Beimfohr, a long-time member of the community that has dedicated years of service to Swansea as a Park Board member, as wells as in other capacities.
VII) VILLAGE ATTORNEY COMMENTS - None / VILLAGE ADMINISTRATOR COMMENTS – See comments below (as well as Department Head Comments related to this Second Meeting of the Month )–
1) Administrator – Software implementation roll out is capturing employees' time and attendance information and addressing the Village's needs. The oversite of review of the employee handbook, staff reviews, contractor identifying previously unidentified revenues to benefit the Village, and TIF reviews/meetings continue.
2) PD – Stats were provided. PD responses were reviewed, as well as grant opportunities to benefit the Village were reviewed.
3) FD – Calls, training, and FD response stats were provided. On 8/19/19 the FD night at the Cardinals game with the FD presenting the colors was noted. Tickets are available for $20 each at FD Engine House #2. A certain level of ticket sales is expected/required related to this special ticket price. The mayor requested to be notified of status of the sales and offered to purchase additional tickets, if needed. It was noted that the game night falls on a regularly scheduled Village Committee and Board meeting night. There is a potential that this meeting might be rescheduled to allow for attendance. Potential dates/times will be reviewed and this item may appear on a future meeting agenda, with advance posting notification of the meeting changed should it be determined that the meeting should be moved to a different date/time.
4) B&Z – Resident storm drain concerns are being followed up on. The Village is collecting information from various sources and keeping applicable residents aware of the Village's follow-up efforts to obtain the needed information. The Village needs to proceed with caution in an informed manner to avoid inheriting liabilities that currently do not belong to the Village. More information will be available in the future. Weather delays have delayed the Midwest Petroleum construction project and a 30-day extension is recommended due to the impacts from the recent heavy rain events. There will be no actions taken to revoke the liquor license. There were no objections to these recommendations. Board vote is not required, and if required would necessitate the item being included on the Board agenda. There may be a need for a Special meeting on 6/24/19 for Board action related to the 1815 Garden Street property to allow the purchase of the property by the Village to move forward. A resolution will be prepared on the subject. Advance notice (no less than 48 hours) of the special meetings will be provided. The special meeting notice/agenda will be posted at the Village Administrative office (location of the meeting) and on the Village's website. The Swansea parks were featured in the Post-Dispatch, noted as a top park area in the St. Louis area. The Swansea Kingdom play structure was featured.
5) Street – Signage removal related to the closing of Lewellyn Road is a safety issue so that individuals do not inadvertently attempt to use the closed roadway. A ditch project is too big of a job to be completed in house and the ditch project is being reviewed to determine the means and cost of the ditch work to resolve water running on the roadway. Park grass mowing is time consuming and potential solutions to the time requirements are being reviewed. Grass mowing, road, storm drainage, and other items were noted. It was noted that there is an erosion problem due to a storm drain pipe collapsing near the IL 159 roadway by the CKL of I grounds. It was noted that the resolution of the issue could be a significant expense and action is required to avoid jeopardizing the integrity of the IL 159 roadway in the area due to potential continued erosion. Village Administrative staff have reviewed internally agreements related to the area and currently due not believe that the Village has any authority or obligation related to the issue. TWM is also reviewing the agreements related to the area to determine potential impacts. It was recommended that the issue/agreements be provided for Village Attorney review. There were no objections.
6) WWTP – Flows, pressed sludge, water quality, WWTP modules/components were discussed. There is an issue with a pump that is being reviewed. There are not definite answers at this point in time.
VIII) TREASURER'S REPORT for 5/31/19 was read. – Motion to accept the report by: Wells, McDonald (roll call). It was reviewed that negative amounts on the report do not reflect an overdrawn bank account balance. Various accounts are serviced and the funds are allocated on the report of the Village.
IX) PARK BOARD CHAIRMAN REPORT (verbal or written) – The Memorial Day event was reported on noting that attendance was potentially higher than in previous years and volunteers and attendees were thanked. The Spooktacular event is schedule for 10/26/19 and volunteers are needed. On 9/28/19 the fundraiser evening in the park is scheduled, which may raise funds to allow for aerator lake equipment and benches and other items for the new Clinton Hills Park. It was reviewed that Swansea Parks were recently featured as one of the top park areas in the local community. At the last meeting some ordinances governing the parks were reviewed and review work will continue with goal of clearing up any ambiguities that may be contained in the rules put forth that govern the parks. It was expressed that there may be some future grant funds available to the parks, which will not require Village matching funds. Bike trail or other grants might cover an extended future period of time, such as potentially 5 years. See VI 4).
X) PUBLIC COMMENT – No comments XI) REPORT OF COMMITTEES
A) Personnel Committee Comments –
1) Hiring Of Full Time Code Inspector Position – No comments
2) Discussion Item Firefighter Part Time – The resolution and supporting documents will be presented at the next meeting and the applicable information will be on the next meeting's agenda.
3) Res No. 1-2285 - A Resolution Establishing Rules For The Payment Of Stipends To Employees Who Have Been Authorized By The Board Of Trustees To Use Their Personal Cell Phones For Official Business Of The Village Of Swansea, Illinois – Motion to read: Neumeyer, Wells. Motion to accept: Wells, Lanter (roll call). It was reviewed that this resolution adds some names to the applicable stipend reimbursement program.
B) Judiciary Committee Comments –
1) Res No. 1-2286 - A Resolution Authorizing And Directing The Village Clerk To Make Public Certain Minutes Of Executive Session Meetings Which Have Previously Been Closed To Public Review And To Destroy Audio Tapes Which Meet The Statutory Criteria For Destruction – Motion to read: Wells, Lanter. Motion to accept: Wells, Neumeyer (roll call).
C) Finance Committee Report Comments –
1) General Fund Analysis – No comments
2) Approval Of Bills – The bills for the period 6/4/19 through 6/17/19, total $251,842.51 total, with
6/13/19 Payroll of $125,987.63 and other items. Motion to pay the bills: Lanter, Wells (roll call)
D) Community & Economic Development Comments –
1) Community Ratings System Plaque Presentation – No comments
2) Findings of Facts/Recommendation for 200 North Belt East – Motion to accept the Findings of
Fact: McDonald, McGuire
3) Res No. 1-2287 - A Resolution Authorizing The President Of The Board Of Trustees To Execute
An Agreement Authorizing Reimbursement Grant Of $42,500.00 From The Illinois Rte. 159/Boul Avenue Business District Fund To Swansea Electrical Supply For Site Improvements On The Property Located At 200 North Belt East – Motion to read: McDonald, Wells, noting that the resolution would allow for a maximum reimbursement of 75% of the $42,500 ceiling on the not to exceed price for the project, which would allow for the requestor to participate in funding a portion of the project. Motion to accept: Wells, Lanter (roll call), with Neumeyer voting "present", noting that the resolution is revised as stipulated above (75% of the ceiling of $42,500.
E) Public Safety Committee Comments –
1) Res No. 1-2288 - A Resolution Accepting The Price Quote Of $21 ,432.00 From CDS Office Technologies, 612 South Dirksen Parkway, Springfield, Illinois, For The Purchase Of 3 Arbitrator 360 Camera Systems – Motion to read: Parker, McDonald. Motion to accept: Wells, Lanter (roll call).
2) Res No. 1-2289 - A Resolution Authorizing The Disposal Of Unclaimed Property In The Swansea Police Department Evidence Vault Request to donate "no longer needed" evidence to the Shelter Shop – Motion to read: Parker, Neumeyer. Motion to accept: Wells, Lanter (roll call).
F) Public Works Committee Comments –
1) Discus Allocation Of Surplus Funds/Work From Smelting Works/Munie Project – No comments
2) Res No. 1-2290 - A Resolution Approving A Homeowner Stormwater Conveyance System Improvement Grant For Elizabeth McRoberts, 425 Homestead Avenue Swansea, Il 62226 At A Guaranteed Maximum Reimbursement Not To Exceed $2,000.00 Related To Restorative Work To A Stormwater Conveyance System And Erosion Control – Motion to read: Neumeyer, Wells. Motion to accept: Wells, Lanter (roll call).
G) Cultural Committee Comments – No comments
H) Swansea Report Committee Comments –
1) Swansea Report July Issue – No comments
2) Swansea Report Survey Results – Motion to read: Neumeyer, Wells. Motion to accept: Wells, Lanter (roll call).
XII) OLD BUSINESS – Street Scape survey and other continuing work and reviews continue. See VI 4) regarding the moment of silence, VII 4) regarding follow up on the Midwest Petroleum construction delays due to weather, V11 4) regarding the potential need for a Special meeting related to the purchase by the Village of the 1815 Garden Street property that requires Committee/Board vote for the pending resolution, and VII 5) regarding the IL159 erosion issue.
XIII) NEW BUSINESS – See VII 3) regarding the potential revision of the 8/19/19 regularly scheduled meeting to another date/time. See V11 4) and IX regarding Swansea Parks being featured as being among the top parks in the local area, which encompassed the St. Louis area.
XIV)ANNOUNCEMENTS –
XV) ADJOURNMENT – Motion to Adjourn – Lanter, Neumeyer, with Wells voting no objecting to the briefing on the potential positive impacts to Swansea from pending state bills not being presented as part of the Board meeting (See VI 4).
http://www.swanseail.org/ArchiveCenter/ViewFile/Item/1130