Peoria County County Health Committee met March 28.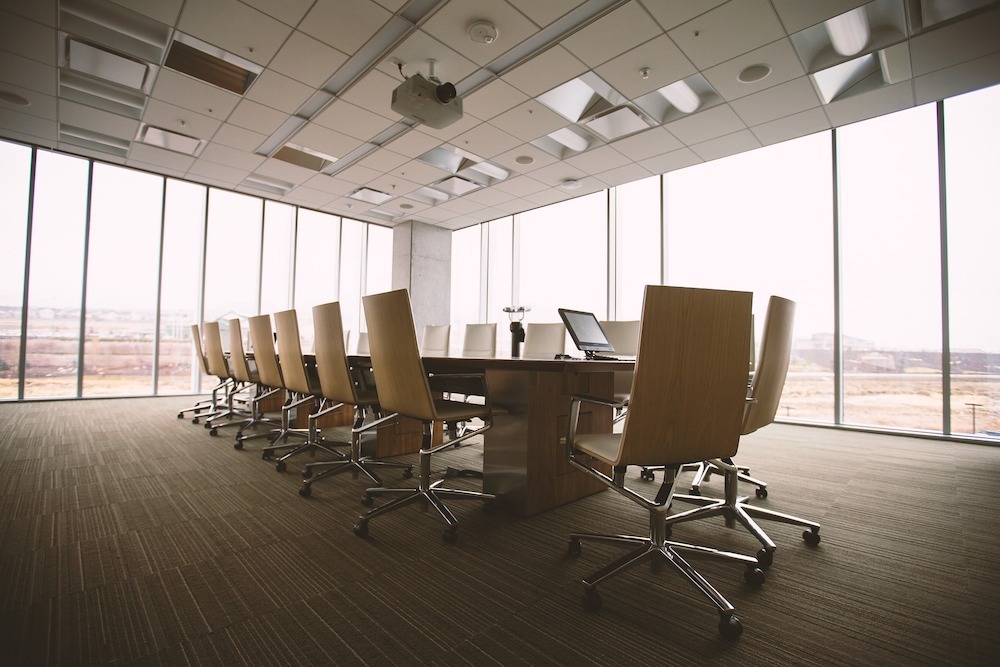 Peoria County County Health Committee met March 28.
Here is the agenda as provided by the Committee:
MEMBERS PRESENT: Sharon Williams - Chairman, Phillip Salzer - Vice Chairman;
Allen Mayer, A.J. Querciagrossa, Barry Robinson, Steven
Rieker
MEMBERS ABSENT: Robert Baietto
OTHERS PRESENT: Scott Sorrel - County Administrator; Shauna Musselman - Assistant County Administrator; Larry Evans - State's Attorney's
Office; Andrew Rand - County Board Chairman; James Fennell, Brad Harding, William Watkins, Jr. - County
Board Members; Randy Brunner, Jim Smith - Finance; Angela Loftus - Asst. Director of Personnel; Nicole Demetreas - Treasurer's Office; Nora Sullivan, Wil Hayes - Health
Department; Doug Gaa - Sheriff's Office; Steve Tarter - Peoria Journal Star
Call to Order
Chairman Williams called the meeting to order at 2:00 pm. Approval of Minutes
A motion to approve the minutes of February 28, 2017 was made by Mr. Rieker and seconded by Mr. Robinson. The motion carried. Informational Items / Reports / Other Minutes / Updates
•
 Monthly Update
Board of Health Ms. Sullivan that workload is being reviewed due to several retirements. She noted the ongoing rebuild of a community room. She commented that new landscaping and upgrades to the building exterior are being reviewed.
 Overview of Environmental Health Division Mr. Hayes summarized the three core programs located within the Environmental Health Division:
• Food Safety
•
: Approximately 1,200 food service establishments are regulated in Peoria County and issue 900-1,000 temporary food permits per year. The Division investigates between 30-50 food borne illness complaints annually. Onsite Wastewaster/Private Sewage Disposal
•
: 100-150 septic permits are issued per year
Water Quality
Mr. Hayes advised that services provided in addition to the three programs include Environmental Lead, West Nile and Zika Virus surveillance and investigation of housing complaints.
: 40-50 permits are issued annually; the division also tests the water supplies for any businesses that are not on public wells. Mr. Hayes advised that liquor control inspections are conducted at regulated retail facilities as a pilot program with the Liquor Control Commission. He noted that of the 409 facilities, all but 15 are already regulated as food service establishments. He stated that the pilot project will be re-evaluated at the end of the grant period. Mr. Rand asked what measures the Health Department is taking to measure the quality of its customer service, particularly in light of additional regulations. Ms. Sullivan advised that although the department employs surveys to ensure a high level of employee satisfaction, and felt that more could be done to gauge and ensure the satisfaction of the customers the department serves. Mr. Hayes advised that customer satisfaction surveys have been conducted with the food service industry, although he noted challenges in receiving honest feedback. He also commented that feedback is received from a Food Advisory Workgroup consisting of restaurant owners.
•
 Monthly Update
Care and Treatment Board
No report.
•
 Marketing Report
Heddington Oaks Update
Ms. Musselman advised that February saw 57 referrals, 18 admissions and 19 discharges. She advised that the annual Easter Egg Hunt will be held April 15th, and the communications team is coordinating with Heddington Oaks to film family testimonials. Ms. Musselman commented on ongoing concerns with staffing levels, particularly vacancies in LPN and RN positions, and advised that a recent job fair resulted in the hiring of several RN's. She stated that those hiring's in addition to other recruitment measures have significantly decreased the number of vacancies. She commented that the recruitment of LPN's continues to be a challenge. Ms. Musselman noted the implementation of a Preceptor Program, wherein new hire or agency nurse must job shadow for several weeks with pre-appointed preceptors before they are allowed to work on their own.
Mr. Sorrel updated the committee on the status of the Medicare Wing of the facility. He advised that the Wing is not yet open, although there are Medicare residents at the facility. He stated that staffing remains the most significant challenge, particularly LPN's.
 Financials
Mr. Brunner advised that accounts receivables increased significantly as compared to last month. He stated that $1.17 million of $1.2 million booked receivable was received on March 20, 2017. Mr. Brunner advised that revenues are slightly below budget. He noted that after removal of the IGA amount, patient income fell $1.4 million last year, a decline of 9%. He stated that the census declined 7%. Mr. Sorrel commented that the admittance of Medicaid pending residents was halted last fall due to the lengthy amount of time of the approval process at the Decatur office. His advised that office has received additional staffing assistance; he also noted that a third office has opened in the Chicago area which has alleviated the workload at the downstate office. He stated that although processing is still delayed, the backlog has begun to move more efficiently. Mr. Querciagrossa noted the delay in payments for managed Medicaid, and asked if there had been any outreach to those managed care entities regarding those payments. Mr. Brunner advised that Finance staff is working with MPA to attempt collection.
 Procurement
Mr. Sorrel advised that in terms of commodity, the multi-year, multi-million dollar Heddington Oaks food bid is the largest procurement of Peoria County. Mr. Sorrel explained that any purchase less than $20,000.00 by the organization does not require County Board approval; however, three quotes must be obtained. He advised that purchases greater than $20,000.00 require County Board approval, and noted the three types of purchases: Competitive Sealed Bids, Requests for Proposal (RFP) and Single/Sole Source (for which no Board approval is required). Mr. Sorrel summarized further types of purchases, including emergency purchases, joint purchasing and Public Works projects.
•
Resolution
Ms. Musselman advised that the County Board adopted a two year contract for food services with Waugh Foods after going out for bid in early 2014. She stated that the contract included three 12-month options to extend, the first of which was exercised in April 2016. She advised that the current vendor continues to provide good quality service with no performance or contractual issues, and staff recommends a one-year extension of the contract.
A motion to approve was made by Mr. Mayer and seconded by Mr. Salzer. The motion carried. Contract extension with Waugh Foods for food services at Heddington Oaks
Adjournment
The meeting was adjourned by Chairman Williams at 2:47 p.m.
Want to get notified whenever we write about any of these organizations ?
Next time we write about any of these organizations, we'll email you a link to the story. You may edit your settings or unsubscribe at any time.
Sign-up for Alerts
Organizations in this Story
2116 North Sheridan Road
Peoria, IL - 61604
1 News Plaza
Peoria, IL - 61643-0003
More News