Peoria County Health Committee met July 25.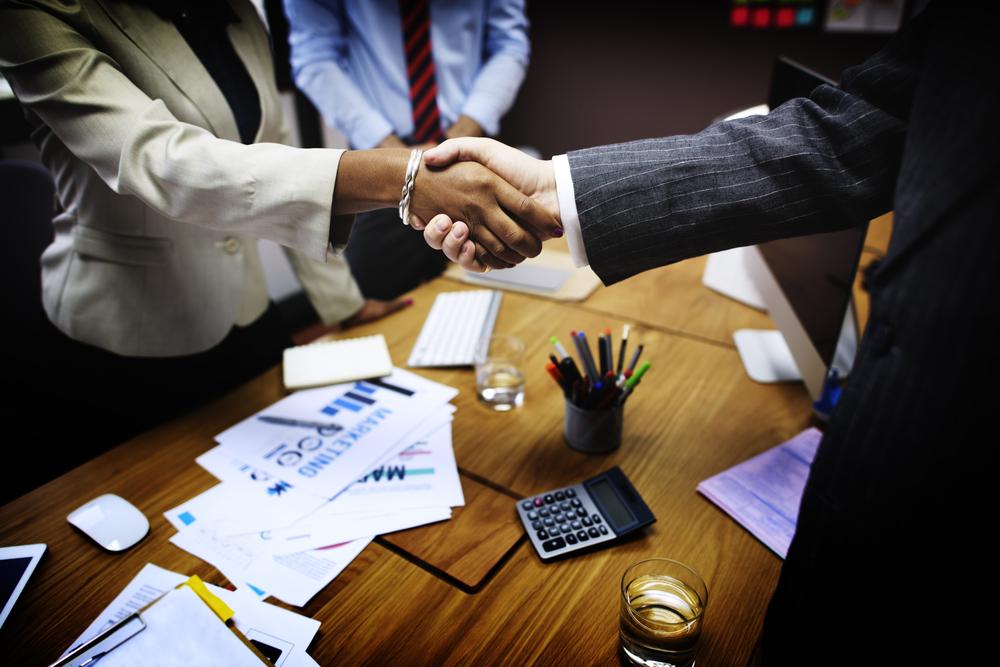 Peoria County Health Committee met July 25.
Here is the minutes provided by the Committee:
Members Present: Sharon Williams - Chairman, Phillip Salzer - Vice Chairman; Robert Baietto, A.J. Querciagrossa, Steven Rieker, Terry Waters
Members Absent: Allen Mayer, Barry Robinson
Others Present: Scott Sorrel - County Administrator; Shauna Musselman - Assistant County Administrator; Ben Ciravolo - State's Attorney's Office; Andrew Rand - County Board Chairman; James Dillon - County Board Member; Eric Dubrowski - Chief Financial Officer; Angela Loftus - Asst. Director of Human Resources; Gretchen Pearsall - Director of Strategic Communications; Monica Hendrickson - Health Department; Dan O'Connell - Facilities Director; Doug Gaa - Sheriff's Office; Tim Turpin - Heddington Oaks; Mark Little - Chief Information Officer; Greg Chance - Care & Treatment Board;
Call to Order:
Chairperson Williams called the meeting to order at 2:00 pm.
Approval of Minutes:
A motion to approve the minutes of June 27, 2017 was made by Mr. Salzer and seconded by Mr. Querciagrossa. The motion carried.
Ms. Williams introduced Terry Waters, the newest member of the committee.
Informational Items / Reports / Other Minutes / Updates:
• Board of Health
➢ Monthly Update
Ms. Hendrickson commented on several services provided by the Health Department. One such service is data monitoring related to the Community Health Improvement Plan. She stated that one of the Plan's key health priorities, maternal and child health, links into the County Strategic Plan. She summarized a 2016 report on the health of mothers and infants in Peoria County.
Ms. Hendrickson advised that applications are being accepted for a Board of Health position. She stated that the Board membership is complete in terms of statutory requirements, and it is not necessary for the open position to fall into the physician, dentist or county board liaison position.
• Care & Treatment Board
➢ Monthly Update
Mr. Chance explained that the Board oversees funds collected through the levy dedicated to provide services for those individuals and families dealing with developmental disabilities. On behalf of the Care & Treatment Board and the agencies it funds, he thanked the County Board and the members of the community who endorsed and supported the increase in the levy. He advised that the levy increase enabled 100% funding of grant proposals received by the Board in 2017. He noted that grant recipients included Camp Big Sky, Easter Seals, Community Workshop & Training Center and EP!C. He added that the 2017 allocation totaled approximately $679,000.
Mr. Chance advised that the Board has the ability to change the grant period to address past issues with fund balance; subsequently the grant period will change to July 1 through June 30 to align with the collection and distribution of taxes.
• Heddington Oaks Update
➢ Marketing Report
Mr. Turpin advised that June saw 69 referrals, 15 admissions, 18 discharges and 54 denials. He noted that 23 of those denials were determined ineligible. He advised that 17 tours were given in June. He advised that current census stands at 157. Mr. Turpin advised that a Senior Lifestyle Showcase was held on July 19th.
Ms. Pearsall advised that rehab commercial spots began in rotation this month, and nursing recruitment continues via social media. She stated that print ads will appear in the Journal Star on a trial basis through September.
➢ Financials
Operating Revenue - Mr. Dubrowski advised that reported figures are through the month of April 2017. He commented that Charges for Services were down $855,000.00 from the same point in 2016, partially due to census and a backlog of billing due to reduced staff. He stated that focus has been on Private Pay and Other Charges for Services. He noted that both Medicare and Medicaid are also down slightly.
Non-operating Revenues - Mr. Dubrowski advised that revenues are up slightly.
Operating Expenses - Mr. Dubrowski advised that figures are down slightly from last year. He stated that Personnel expenses have increased, and commodities and contractuals are down.
Net Position - Mr. Dubrowski advised that net position year-to-date is down $1 million; the figure prorated would total $3 million, with $1.6 million in current assets and $1.4 in non- current assets.
Mr. Dubrowski advised that total assets as of April 2017 stand at $53.1 million, while total liabilities stand at $46.5 million. He stated that total net position stands at $6.6 million.
Mr. Rieker asked if a policy has been set on a minimum target on the net position. Mr. Dubrowski advised that 24% of expenditures has been the typical benchmark, although the balance has been well above that percentage in past years.
Mr. Dubrowski noted that census figures goes in tandem with Medicaid figures; as Medicaid drops the total census drops. He stated that Medicare is the most important aspect in census in regard to maximum reimbursement; those figures are slightly rebounding after a decline.
Accounts Receivable - Mr. Dubrowski advised that the largest category continues to be Medicaid Pending, with $1.3 million beyond 90 days. He stated that Medicaid Pending, as well as a portion of the Private Pay are the areas that are most likely to be written off as those dollars will not be recouped. He advised that staff is taking efforts to mitigate the impact of those losses.
Mr. Waters if there has been an assessment of the collectability of older accounts and if there is a policy regarding write-offs. Mr. Dubrowski advised that those issues will be a part of committee discussion in upcoming months.
➢ Quality Assurance Strategies
Mr. Sorrel advised the Medicare.gov Star Rating System was created to assist persons seeking skilled nursing care to compare assisted living facilities. He advised that the current rating for Heddington Oaks is 2 out of 5 stars, which is a weighted rating within three categories. Those categories and Heddington Oaks current rating are below:
• Health & Fire Safety Inspections - 1 star
Mr. Sorrel advised that the Health rating is based on the evaluation of 8 subcategories, while the Fire Safety categories consist of evaluations of 19 subcategories. He noted that there were several deficiencies found within the Health category in the last survey period, no deficiencies were found within the Fire Safety category.
Mr. Querciagrossa stated that the rating in the Health category should be revisited after some of the deficiencies drop off, as the Overall Star Rating will not improve until those deficiencies are cleared.
• Staffing - 5 stars
Mr. Sorrel advised that the rating is based upon a comparison of total number of residents vs. the number of licensed nurse staff hours per resident day. That number is further broken out by RN, LPN/LVN and CNA hours per resident per day. He also commented that physical therapy staff hours are reviewed. He stated that Heddington Oaks average compares quite favorably to both the Illinois and National averages.
• Quality Measures - 3 stars
Mr. Sorrel advised that this category is broken out into 9 Short Term Care subcategories and 15 Long Term Care subcategories.
Mr. Sorrel advised that largest focus of staff is to improve the Overall Star Rating from 2 to at least a 3. He stated that four key strategies have been identified and will be implemented to begin to improve quality assurance, which will then drive the star rating point forward.
• Relationship building with Magnet Hospitals
• Improving Quality Measures to reduce readmissions in short term care (Medicare)
• Implementation of a Primary Care Physician Program with OSF
• Implementation of an In-Hospital Admissions Program
Mr. Sorrel advised that long-term, the four action items will lead to active participation and assistance by OSF in improving the Star Rating, which will lead to preferred provider status for both hospitals; this in turn will drive admissions and census. Mr. Querciagrossa agreed that a visible presence within the OSF facility and at UnityPoint are integral, although Heddington Oaks is at a disadvantage currently as competitors are already present and have relationships with discharge planning staff. He also stated that further discussion on nursing excellence in comparison to the Magnet hospitals is warranted. Mr. Adamson commented that physicians and discharge planners do not consider Heddington Oaks as a first choice, with quality of care their primary concern, and agreed that a stronger relationship with discharge planners is essential. Mr. Querciagrossa emphasized the need to "tell the story" of Heddington Oaks, strongly focusing on the positive qualities of the facility.
Mr. Querciagrossa advised that the Medicare.gov website lists all facilities within a chosen geographical local in order to determine a comparison in Star Ratings among facilities. He did note that the patient panel accepted at a facility impacts the Star Rating.
Mr. Salzer commented on a program intended to increase the number of RNs within the facility. Mr. Sorrel explained that up to one year ago, more than 50% of RN positions were vacant as the county was not market competitive from a wage standpoint. He stated that a wage adjustment was made for those positions, and subsequently all but one of the positions was filled. He advised that the facility has been under market for LPNs, but the wages are now competitive as a result of the recently approved collective bargaining agreement. He noted that there is both a national and local shortage of qualified clinical staffing. He stated that the county is partnering with local nursing colleges to enable CNAs or LPNs to further their schooling to become RNs, which in turn provides additional RNs for the facility.
Miscellaneous:
Ms. Williams advised that a full Family Forum will be held in September, to provide all family members an opportunity to engage in discussion.
Adjournment:
The meeting was adjourned by Chairman Williams at 2:55 p.m.
http://www.peoriacounty.org/download?path=%2Fcountyboard%2FCommittee_Agenda_and_Minutes%2F2017%2FAugust%2F29+-+Joint+County+Health+Committee+and+Budget+Subcommittee%2FJoint+Co+Health+Budget+Agenda+8-29-17.pdf
Want to get notified whenever we write about
Peoria County Health Department
?
Next time we write about Peoria County Health Department, we'll email you a link to the story. You may edit your settings or unsubscribe at any time.
Sign-up for Alerts
Organizations in this Story
2116 North Sheridan Road
Peoria, IL - 61604
More News