Woodford County Public Safety Committee met December 11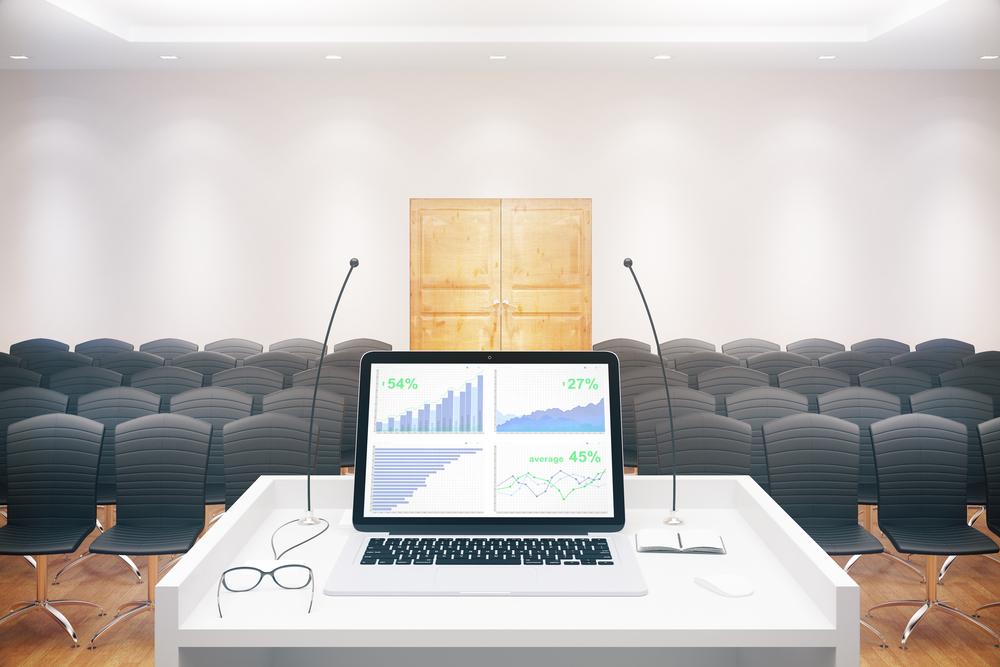 Woodford County Public Safety Committee met December 11,
Here is the agenda as provided by the committee:
1.Call to Order
2.Roll Call – Jason Jording (ch), Russell Cotton, Randy Roethler, Barry Logan, Donald Tolan all present.
3.Approval of Minutes
a. Approval of November 14, 2017 minutes
Motion made to approve November 14, 2017 minutes by Cotton, seconded by Roethler. Motion passed.
4.Public Input
5.Approval of Claims
Motion made by Logan to approve December claims, seconded by Cotton. Motion passed.
6.Coroner
7.ESDA
a.State Farm vehicle
Mr. McCanless reported that State Farm is donating a catastrophic vehicle. This is a new pilot program they are starting, we are the first recipient. The vehicle has been well maintained, has new tires and battery. This will replace our command trailer and will be used by both ESDA and the Sheriff's department. His crew will transfer all the equipment over from the old command trailer. The discussion was started by Mr. Cotton on what to do with the old command trailer. It will eventually be sold. There was some concern and discussion as to whether a few years down the road, if this vehicle needs to be replaced, are they going to want a vehicle of the same caliber. Mr. McCanless stated that this vehicle should last 10 yrs. or more. Mr. Jording stated that this seems to be a good thing for we are getting a more recent vehicle for zero cost. Only concern is the high miles. Motion made by Mr. Logan to accept the State Farm vehicle for ESDA and share it with the Sheriff's department. Seconded by Cotton. Motion Passed.
b.Caterpillar generator
Mr. McCanless has an old (probably late 50's early 60's) Cat test generator in the garage he would like to get rid of. They do not use it, and can't even get parts for it. Mr. Roethler asked if maintenance had been done on it. Mr. McCanless reported that they do maintenance on all their equipment. Mr. Logan suggest that they put it up for sealed bids. When the bids are open, they would be able to raise their bid – the bid is like an anti, then it proceeds like an auction. Mr. Roethler suggested that they ask all the townships if they would like to have it. Mr. McCanless will do some research and see if there is any value in it and if any township wants it and then report back next month.
c.Grant
Everything is in place for the Smart Board.
8.Sheriff
a.Bids for Cooling Tower repair/Replacement
They had an RFP for the cooling tower. They have kept pushing it back because of budget. No one will just do the fill. Mr. Cotton opened the bid from Ruyle. Mr. Tolan opened the bid from Emburg. They asked for three different bids – 1) total replacement; 2) hot water basin and nozzles; and 3) just the nozzles. They have budgeted $36,000 this year for this project. Mr. Cotton reported that Ruyle only placed a bid for total replacement at $49,512.24. He stated that their bid stated the tower needed to be replaced. The hot water basin and nozzles were not addressed in their bid. Mr. Tolan stated the Emberg did not have a cost for total replacement. The cost of the basin and nozzles is $18,150, cost for just nozzles is $14,208 and they included a cost of fill at $21,420. If they do the filler, and the nozzles, the cost is $35,628. But the recommendation is to replace it. Sheriff Smith stated that this should have been addressed in 2012, and it wasn't because of budget. Now they are in a situation to maintain a system that should be replaced in 2-3 years. Mr. Tolan questioned if we put $35,000 in it now, will it take us past life expectancy. Quentin stated that you never know when it will start nickel and diming us. If the system goes down in the summer, there is no way to cool the Courthouse and probably couldn't hold court due to heat. Mr. Roethler stated that if the basin get cracks, they can be welded, so we don't need to replace it. Quentin reported that as it gets older, it is hard to find parts to replace if something goes out. Mr. Jording doesn't want to put a ton of money into an old system. He would like to put the minimal amount in and ride it out as long as it is working. Quentin stated the fill is plastic and it is cracking and debris is getting inside. It is not sufficiently cooling the water. Mr. Tolan stated that this is more than maintaining, this is repairing. Mr. Jording stated that he can't see putting $35,000 into something to fix that can be replaced for $49,000. Mr. Logan stated that neither bidder bid the way they should. He suggested that throw the bids out, and rebid it. Quentin stated they are going to need a window as once they fill it, they can't fire it back up. Mr. Logan stated that if they have 30 days, and award it in January, put 60 days on spec, it should be ready to go in March. Mr. Roethler stated that he feels this is unfair competition. Mr. Tolan asked what the nozzles were made of. He stated that in 17-18 years, there have been gallons of water that has flowed through them and they will wear out. Quentin responded that when they were looked at they showed extreme wear on them. Mr. Cotton, Mr. Logan, and Mr. Jording are all in favor of replacing. Mr. Jording asked Sheriff Smith if he could find the money in his budget to replace. Sheriff Smith stated probably not without taking from another project. They have budgeted $24,000 for improvements and $19,000 for asbestos removal in the Mutual building. Mr. Cotton stated that since they don't have a plan for the Mutual building to use that money to replace the cooling tower. Motion made by Mr. Logan to accept the bid from Ruyle to replace the tower for $49,512.24, seconded by Cotton. 1 nay vote. Motion passed.
9.Animal Control
Sheriff Smith stated that they still have the animal control equipment in their garage. Asked if they were going to lease it to Heather or what. Mr. Jording will contact Heather and see if she is interested. Mr. Roethler wanted to know if anyone has done any kind of inventory for Animal Control. Mr. Jording will ask Heather to do.
10.New Business
a.Set Regular Meeting Schedule for the Session
Unanimous consent that the meeting schedule will remain as printed.
b.Discussion on forming a building committee
Mr. Bockler reported that Mr. Glazier thought it might be a good idea to form a building committee to oversee the repairs and maintenance on all buildings as the county grows. Mr. Logan stated that Sheriff Piercall started a building committee that was made up of Board members who starting putting their noses into places it didn't belong and the committee disbanded. If the committee was made up of individuals to assist the Sheriff, then he was okay with that. Sheriff Smith was asked what buildings did he maintain and he stated the Courthouse, Annex 1, 2, and 3, jail and the garage. Mr. Cotton thinks we do need a committee to help assist and consolidate into the fewest number of buildings. Mr. Tolan agrees with both Mr. Logan and Mr. Cotton. Mr. Roethler agrees with them to some point. He doesn't believe in using outside people, as they may try and sell us a product we don't need. He stated that right now we should not be growing. If the population doesn't grow, the government shouldn't grow. He stated the sheriff is doing a fine job of keeping them abreast of what needs to be done. He does believe we need someone to keep track of it on paper but that is all. Mr. Jording stated that we don't need a committee to maintain. If we purchase a new building, then who will maintain it? If not for County Offices, then who? They just need pros and cons of purchasing a new building. Mr. Bockler stated we need to look toward the future, and look at the whole County – what we need and best route to go. Mr. Roethler doesn't agree with Mr. Bockler. He stated we do not need outside influence to decide if we need to grow. The Health Department building has plenty of room for them. He wanted to know if anyone in the Court House has approached Sheriff about VAC privacy. Sheriff Smith stated no, the only thing he had been approached about was Public Defender space. Mr. Roethler stated he has been hearing about the privacy issue with the VAC since he came on the Board, and has inquired about it several times. He thinks there is plenty of space in the Courthouse, and believes he could swap offices with the County Coordinator and VAC and solve the problem by moving offices around. Mr. Jording stated that we can't go moving offices out of the courthouse as some of those offices work close together and need to be together. He stated that we haven't used the Mutual building yet, and we could put offices in there. Mr. Logan wanted to know if he needs more space or wants more space. Sheriff Smith stated that he could not answer that, as he does not know what they really do. Mr. Jording stated that there are two people in a small space so there is no privacy. If it goes down to one person, it may not be a problem. Mr. Tolan stated that he was contacted by one person who stated that Mr. Umdenstock was very helpful and that space was rather crowded. Mr. Cotton would like to know how long he meets with people and how often. Mr. Roethler stated that he brought it up because it has been going on for a long time and believes it would be an easy fix to swap offices.
11.Unfinished Business
Public Safety Sales Tax Referendum—Prepare language/forward to Board
Mr. Logan said they already cut property tax, no need for referendum. Mr. Cotton wants a sunset clause if they do referendum. He wants to see the alternatives for losing that money before it goes to referendum. Mr. Tolan stated that three months ago, he thought different. But now he agrees with Mr. Logan and Mr. Cotton. This tax is bringing in money from outside the county. It is Mr. Roethler's belief that it was sold for 20 years. That 20 years is up, need to put it to ballot. He would like to see taxes decreased because that is what makes business grow. People do business in the counties that treat them the best. He wants to see numbers of how much money is coming from people passing through County. Mr. Cotton has started saving his receipts, and Woodford County is at 7.25%, Tazewell County charges 8%, and Peoria is even higher, Mr. Jording interjects and stated they are lower. Ms. Andrews stated that where people shop is in the city, and they are not lower. Mr. Cotton stated that lowering a 1% sales tax is not going to bring in business. He also stated that there has to be a plan to address the loss of revenue, all that is being done it pointing fingers, they need to stop doing that and work on solutions. Mr. Jording stated that Peoria is the same amount as us, 7.25%. He stated that there is no way to give Mr. Roethler numbers, as you can't track who pays and where they come from. Also, we can't determine what is even generated as we only know what State gives us. He is down the middle on the sales tax. He stated that if we keep the tax, then it needs to be placed in the Public Safety fund no the General fund. He would refer to put it to ballot and let the people decide. He believes that Mr. Cotton would rather not ask the people and just assume they said no. Mr. Logan stated that that we could FOIA the state to have them provide the figures on our share we are getting back. He stated that no one has complained about 1% tax, and people are happy property tax have been lowered. Mr. Jording said that he has talked to people who want the tax to go away. He will FOIA the State of Illinois. He is happy the property tax are lower, but getting rid of the sales tax does not mean property taxes have to rise. Mr. Logan stated that you can't cut funding if you can't pay the bills. He has not heard anyone come up with a plan as how to do this. And he stated that if this can be done, why have they not already done it. Mr. Jording stated that it would be a waste of time to come up with a plan yet as they don't know if a referendum would pass or not. Mr. Roethler believes that the Board instructed them to come up with wording to put it on the ballot. Mr. Logan stated the Board directed them to discuss it. Mr. Jording stated the direction was to come up with language for ballot. Last month they were all told to go home and figure out language. No one did that. Mr. Logan stated he is not for without considering what will happen in the County without that revenue. Need plan B – if we don't take tax, what would we have to cut. He stated that we are not ready for putting this on March ballot. Mr. Cotton made the motion to postpone Public Safety Tax discussion till next month. Seconded by Tolan. Motion passed.
a.Liability
b.Workers' Compensation
12.Other
Mr. Tolan saw Sheriff Smith on television with a Batman mask on and wanted to know what that was all about. Sheriff Smith reported that there is a young man with cancer that the Department has adopted. They take him to the park, and sometimes the officer's go visit him. They put Batman masks on and took pictures with him. Mr. Tolan thanked him for that kindness.
13.Executive Session – Roll Call Vote
14.Any action coming out of Executive Session
15.Adjournment
Motion made by Mr. Cotton to adjourn, seconded by Tolan.
Adjourned at 5:53.
http://www.woodford-county.org/AgendaCenter
Want to get notified whenever we write about
Woodford County
?
Next time we write about Woodford County, we'll email you a link to the story. You may edit your settings or unsubscribe at any time.
Sign-up for Alerts
Organizations in this Story
More News