City of Batavia Council met April 15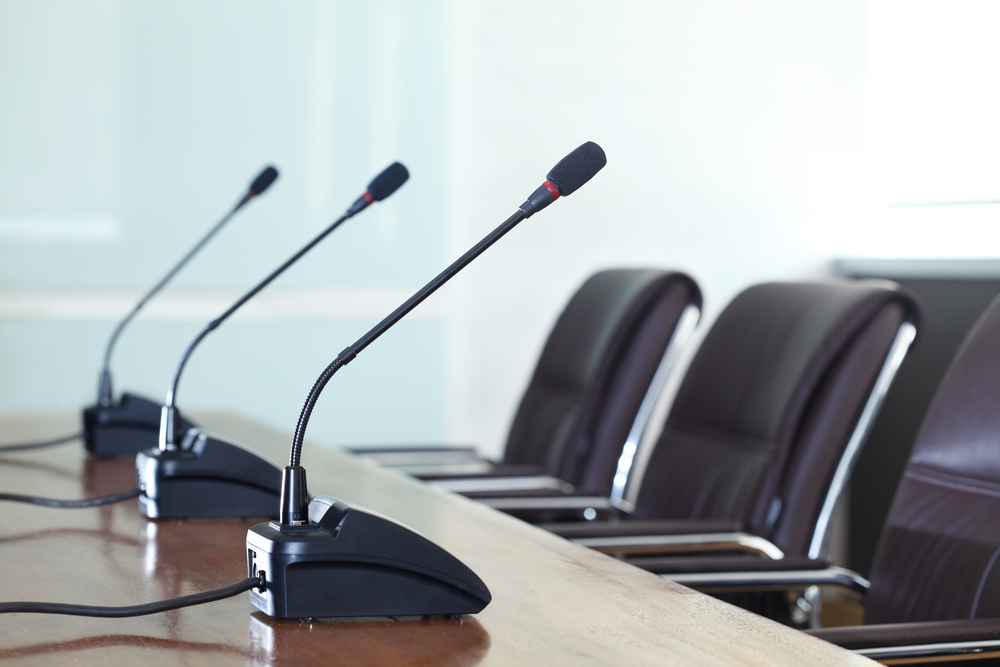 City of Batavia Council met April 15.
Here is the agenda provided by the council:
1. MEETING CALLED TO ORDER
2. INVOCATION Followed By PLEDGE OF ALLEGIANCE
3. ROLL CALL
4. REMINDER: Please Speak Into The Microphone For BATV Recording
5. ITEMS REMOVED/ADDED/CHANGED
6. CONSENT AGENDA
(The consent agenda is made up of items recommended by city staff or council subcommittees which require approval. This agenda is placed as a separate item on the overall City Council agenda. The items on the consent agenda usually have unanimous committee support and are voted on as a "package" in the interest of saving time on non-controversial issues. However, the Mayor or any council member may, by simple request, remove an item from the consent agenda to have it voted upon separately.)
Accept and Place on File:
A. Historic Preservation Commission Minutes for March 11, 2019
B. Plan Commission Minutes for February 20, 2019 and March 6, 2019
C. Committee of the Whole Minutes for March 19, 2019
Approvals:
D. April 5, 2019 Payroll $852,368.84
E. Accounts Payable Check Register $1,393,903.44
F. City Council Minutes for March 18, 2019 and April 1, 2019
G. ORDINANCE 19-27: Amending the Official Zoning Map for 1430 Cherry Drive and 1360 Giese Road City of Batavia, Applicant (DMR 4/3/19 COW 4/9/19 12/0)
H. RESOLUTION 19-047-R: Authorization to Purchase One 2019 Ford F250 Truck from Landmark Ford Inc. for $36,613.00 (SH 3/27/19 COW 4/9/19 12/0) CS
I. RESOLUTION 19-039-R, 19-040-R, 19-041-R, 19-042-R, 19-043-R, 19-044-R,
19-045-R: Requesting permits from IDOT for closure of various roadways for 2019 special events (GH 4/2/19 COW 4/9/19 12/0) CS
J. ORDINANCE 19-29: Declaring surplus property (SH 4/3/19 COW 4/9/19 12/0) CS
K. RESOLUTION 19-036-R: Authorizing the Purchase of Three (3) Police Department Patrol Vehicles for $101,775. (SRM 3/25/19 COW 4/9/19 12/0) CS
L. RESOLUTION 19-046: Approving the Final Plat of Subdivision for Prairie Commons First Re-Subdivision (DMR 4/4/19 COW 4/9/19 13/0) CD
M. RESOLUTION 19-048-R: Authorizing a Change Order for the 2019 Sidewalk and Curb Replacement Program with Schroeder & Schroeder Inc. for $35,000.
N. RESOLUTION 19-054-R: Authorizing execution of an agreement with the Archon Construction Company for an amount not to exceed $179,041 to perform Directional boring for Lorlyn Apartments and 2401 Hawks Drive (RB 4/5/2019 COW 4/9/19 13/0) PU
7. MATTERS FROM THE PUBLIC: (For Items NOT On The Agenda)
8. MAINSTREET MINUTE
9. PROCLAMATION: Arbor Day To Gary Holm (SH 4/10/19)
10. RESOLUTION 19-049-R: Authorization For Creation Of A City Of Batavia Gateway Improvement Program (CA/LN 4/11/19 COW 4/9/19 13/0) CD
11. RESOLUTION 19-033-R: Authorizing Execution Of The Contract With Performance Construction & Engineering, LLC For The 2019 Ward 1 Storm Sewer Reconstruction – Phase 2 For An Amount Not-To-Exceed $1,443,712.60. (TG 4/2/19 COW 4/9/19 13/0) CS
12. RESOLUTION 19-034-R: Authorizing Execution Of Task Order #3 For Construction Engineering With Baxter & Woodman Inc. For An Amount Not-To-Exceed $108,645.00. (TG 4/2/19 COW 4/9/19 13/0) CS
13. RESOLUTION 19-050-R: The Construction Contract For The 2019 Stream Restoration: Mahoney Creek Tributary At Woodland Hills & Mahoney Creek At Wilson Street With C&H Excavating Inc. In The Amount Not-To-Exceed $248,029.10 (AP 4/5/2019 COW 4/9/19 13/0) CS
14. RESOLUTION 19-051-R: Authorizing Execution Of Task Order #5 For Construction Engineering Services With Engineering Resource Associates In The Amount Not-To-Exceed $23,661.00 (AP 4/5/19 COW 4/9/19 13/0) CS
15. RESOLUTION 19-052-R: Authorizing Execution Of A One-Year Renewable Contract For 2019 Brush Collection Services With Kramer Tree Specialists Inc. For $219,912.00 (SH 4/3/19 COW 4/9/19 10/3) CS
16. ADMINISTRATOR'S REPORT
17. COMMITTEE REPORTS
18. OTHER BUSINESS
19. MAYOR'S REPORT
20. ADJOURNMENT
http://www.cityofbatavia.net/AgendaCenter/ViewFile/Agenda/_04152019-1365?html=true
Want to get notified whenever we write about
City of Batavia
?
Next time we write about City of Batavia, we'll email you a link to the story. You may edit your settings or unsubscribe at any time.
Sign-up for Alerts
Organizations in this Story
More News