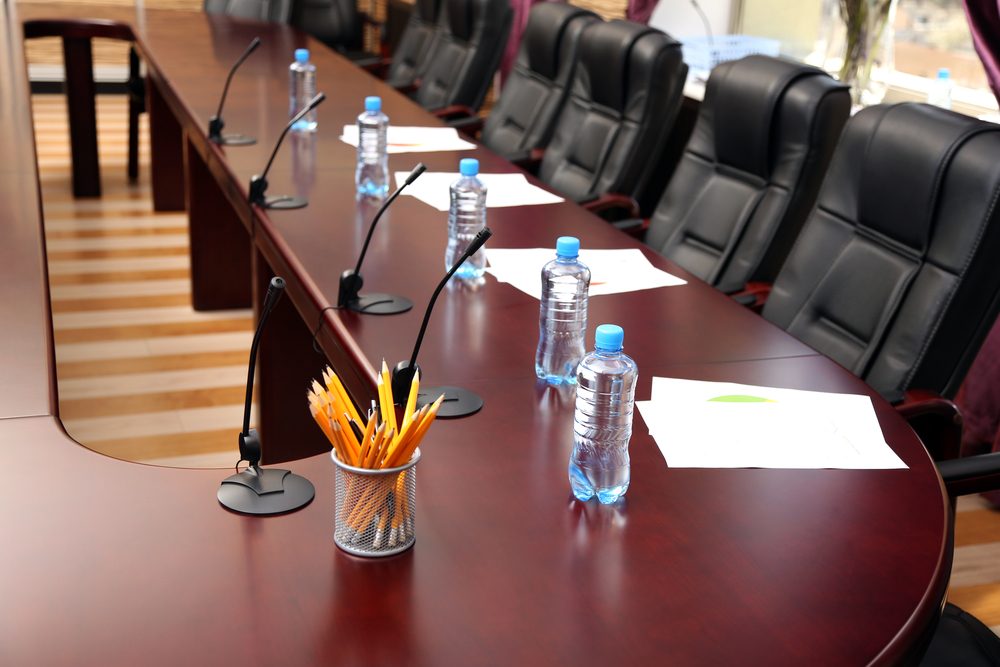 City of Canton City Council met Dec. 3.
Here is the minutes provided by the council:
A regular meeting of the Council meeting was held on December 3, 2019 (6:53pm) in the Council Chambers, The Donald E. Edwards Way-50 North 4th Avenue, Canton, Illinois 61520.
STAFF IN ATTENDANCE
Mayor Kent McDowell, Attorney Chris Jump, City Clerk Diana Pavley Rock, Treasurer Crystal Wilkinson, Public Safety Director Richard Fairburn, Street Superintendent Ron Robinson, System Maintenance Superintendent Dash Wilson, WTP Superintendent Caleb Hale, Comptroller Beka Schultz (Clifton Larson)
MEDIA IN ATTENDANCE:
Daily Ledger, Fulton Democrat
VIDEO SERVICES BY JOE GINGER
PLEDGE OF ALLEGIANCE OPENED THE MEETING INVOCATION
PUBLIC PARTICIPATION – Robert Henderson
Robert Henderson explained that he was at the meeting to ask to have a variance extended to his family so his granddaughter can be placed at the cemetery with his mother. A request was also made to place a small marker on the plot to acknowledge that Piper is buried there. It was not ever an intention of the Henderson family to have this very private topic made public however, he was forced to do so by the in-action of those he reached out to over the last 5 months. The Henderson family has not hired legal counsel. On June 5, 2019 Robert's first grandchild, Piper Marie Henderson passed away at 38 weeks, during an otherwise typical pregnancy. Piper was named after his mother- the late Ann Marie Henderson early on in the pregnancy. This tragic event and the life of her family has been devastating. Great pain and sadness have been brought to the family over Piper's passing. The Henderson family was raised in Canton, graduated from Canton High School and was involved in the community. Robert graduated from Judson University and then went on to seminary and was ordained in 1992. Robert is a board-certified chaplain. Robert has officiated hundreds of funerals and has not encountered the reason for his presence at this meeting. When the Henderson family made plans to have Piper's ashes placed in Greenwood Cemetery alongside his mother's ashes in the plot situated next to his father's plot, the Henderson family was informed that this would not be possible. The policy was changed in May 2018 that prohibited such action. When asked why this was done, the sexton at Greenwood Cemetery sent the Henderson family an informational memo that stated a court order would be the means for the ashes to be placed on the grave and a marker placed. When Robert asked who he could appeal concerning the new policy he was told to contact the Mayor's office and the City Attorney's office. Robert contacted both offices; however, neither returned a phone call. All other supporting staff members, and council members have expressed sympathy and dismay, yet no intentional effort or proposal to correct this policy that has inflicted more pain and sorrow has been done. It is the desire of the Henderson family to receive a variance in order to place the ashes with a marker next to the ashes of Robert's late mother in order to fulfill his religious conviction that Piper be with her ancestor's in a place where his grandparents, parents, aunts and uncles have all been buried. This is a matter of the Henderson family expressing their religious obligation and belief that the child of God be placed with her family. The contract that Robert's father signed was a single line ledger entry with the cost of the plots-$1500.00 that he purchased. The Henderson family received no notification that a contract policy change had taken place, nor has any other relative received notification of any change. The Henderson family is willing to pay the cost of the interment—it's not a matter of money. Robert's mother was cremated and placed in a separate plot next to his father. The family is in complete agreement that their mother would want this interment to take place. Lon Henderson (executor of the estate) was also at the meeting and would attest to this. There was not ever a reason for her to pre-decide on a policy that did not exist at the time she was living. This is not an issue about policy- but about control. The council would rather decide what Robert's mother would want, than to let his family decide. This policy is the exception and not the rule. This is an important matter to Robert and his family and that is why he is at the meeting. Robert said he is asking for compassion to be the guiding principal for the City officials. Robert said he is asking those elected to public office to allow Piper her final resting place with her great grandmother and for her name to be remembered on a memorial that reads Piper Ann Marie Henderson June 5, 2019
Attorney Chris Jump stated that he did not return Robert's phone call because he was advised that he had legal counsel. Attorney Jump said he spoke to someone that said he was an attorney and had talked with Robert. The attorney did not return a phone call to Attorney Jump until recently. Attorney Jump said his ethical rules prevent him from contacting Robert when he is aware that he may have an attorney involved. Attorney Jump said this is why Robert did not receive a phone call from him. Attorney Jump said when he finally did hear back from the attorney that said he was representing Robert—Attorney Jump said now he knows he can speak with Robert.
Robert stated that he has dozens of friends that are attorneys and he asked for their advice— and the attorneys/friends also ask Roberts advice at times. Robert said the Henderson family has not ever retained an attorney. Robert said he didn't think that was necessary. Robert said he was astounded to think he would have to go to the court system and have a judge rule on this. Robert said he will leave his personal cell phone number for Attorney Jump to have.
Attorney Jump said he will discuss this with the council and could possibly discuss at another time and have conversation as well with the sexton.
Lon Henderson asked to speak to the council. Lon stated that he sent letters to three of the aldermen. A copy of the letter was sent to City Clerk Diana Pavley Rock to forward on to all of the aldermen. Lon said the letter stated that he did not have an attorney, nor did they ever retain an attorney. Lon said the family did ask for advice. Lon stated that his attorney's advice was to work with the people. Lon said he is a member of the board for Springhill Cemetery in Danville Illinois. Lon reached out to the Illinois Funeral Home Association and asked them about the guidance document that was written in April 2016. She shared/clarified that they only purchased one right of interment. The Henderson's are willing to purchase another, but the sexton shared with him that he does not have any legal standing even though he has legal standing to sign a third lot to his brother Steven after his parents passed. This is very confusing to Lon. All of the Henderson's want the ashes to be with their mother. Lon said his values were established in this community and he is very disappointed in what has happened. Lon said he really hopes there would be some soul searching on behalf of the council and be able to work out some agreement. Vicky Hand at the Illinois Funeral Home Association emphasized that these are guidance documents, but the most important thing is to work out an agreement. Lon provided some possible solutions. As a board member- he looks for ways to solve a problem. Lon stated that he hopes the council will reach out to his brother- as all five of the sons want this to happen.
ADDITIONS OR CORRECTIONS TO THE AGENDA
CONSENT AGENDA
APPROVAL OF THE COUNCIL MEETING MINUTES HELD NOVEMBER 19, 2019 AND THE CLERICAL COMMITTEE MEETING DATE NOVEMBER 19, 2019
BILL LIST
Motion and second were made by Aldermen West/Quin Mayhew to approve the consent agenda.
The motion carried by voice vote and was unanimous.
COMMITTEE REPORTS:
FINANCE
ALDERMAN RYAN MAYHEW, CHAIRMAN
DISCUSS, CONSIDER AND VOTE ON AN ORDINANCE LEVYING AND ASSESSING TAXES FOR CORPORATE PURPOSES OF THE CITY OF CANTON, ILLINOIS FOR THE FISCAL YEAR BEGINNNG MAY 1, 2019 AND ENDING APRIL 30, 2020 (1ST READING)
DISCUSS, CONSIDER AND VOTE ON AN ORDINANCE ABATING ALL OF THE BOND LEVY FOR THE 2019-2020 FISCAL YEAR ($10,000,000 PRINCIPAL AMOUNT ALTERNATE REVENUE BONDS SERIES 2012, AND $2,810,000 PRINCIPAL AMOUNT ALTERNATE REVENUE BOND SERIES 2013) (1ST READING)
Treasurer Wilkinson explained that this is performed each year prior to the passing of the levy. It will be submitted to the county stating that the City will not need to put the payment amounts that will take place in June and December of next year on the levy and that there are alternative revenues available to pay for them.
DISCUSS, CONSIDER AND VOTE ON THE PURCHASE OF A NEW DODGE DURANGO POLICE PACKAGE (2) IN THE AMOUNT OF $57,760.00 FROM THE STATE BID VENDOR THOMAS DODGE, HIGHLAND, INDIANA.
Alderman Mayhew asked if this was the only vehicle the police department looked at. Public Safety Director Richard Fairburn stated that it was the only vehicle. The sizes of sedans are becoming so small and makes it difficult to get prisoners in and out of the vehicles. SUV's are a better vehicle for the department's needs.
The bid from Thomas Dodge was the low bidder.
Motion and second were made by Alderman Ryan Mayhew/Nelson to approve the purchase of the two Dodge Durango's police package in the amount of $57,760.00 from Thomas Dodge from the police budget.
DISCUSS, CONSIDER AND VOTE ON THE PURCHASE OF FILTER #5 FOR THE CANTON WWTP IN THE AMOUNT OF $36,860.00
The filter equipment comes directly from the vendor and will be paid from the WTP budget.
This is the only vendor that offers this equipment, so therefore there would not be a bidding taking place.
Motion and second were made by Alderman Ryan Mayhew/West to approve the purchase of filter #5 for the Canton WTP in the amount of $36,860.00 being paid out of the WTP budget.
LEGAL AND ORDINANCE ALDERMAN CRAIG WEST, CHAIRMAN
DISCUSS, CONSIDER AND VOTE ON A RESOLUTION APPROVING AN AGREEMENT WITH NAYAX CREDIT CARD READER FOR THE BULK WATER MACHINE AT THE WATER TREATEMENT PLANT.
Attorney Jump said he reviewed the agreement and would like to make some changes in the agreement that will allow the city to terminate the agreement if they wanted to. Attorney Jump would like to do a one- year contract and then give power to the City to decide on the renewal. This language would need to be inserted into the agreement if agreeable by Nayax. Treasurer Wilkinson said she spoke to a local bank that knows this company and they said it would be very difficult to have another bank take over being the provider.
Motion and second were made by Aldermen West/Quin Mayhew to table until Attorney Jump can further investigate.
The motion carried by voice vote and was unanimous.
DISCUSS, CONSIDER AND VOTE ON AN ORDINANCE APPROVING THE PURCHASE OF REAL ESTATE LOCATED AT 603 GRANT PLACE CANTON IL (1ST READING) ORDINANCE # 4175
Aldermen Quin Mayhew said he and the system maintenance director Dash Wilson looked at the building located at 603 Grant Place that the Kinsel's are selling. The intention is to move the system maintenance department down to the new building. Moving system maintenance into a new building would allow the City to be able to get the garbage trucks out of the weather. Dash has looked at ways to pay for this out of his budget. The utilities for the building current run around $80 per month. Alderman Mayhew said the building is well insulated.
Alderman Ryan Mayhew asked where he would be paying for this out of his budget.
System Maintenance Director Dash Wilson said he has $107,500 in the special project fund. Purchasing the building would take the bulk amount of the money in this fund. Dash said he has talked with both Beka and Crystal in the finance department and feels he doesn't have any worries on how his budget is doing.
Attorney Jump said the ordinance won't become effective until after the publications. It will be published twice within 30 days before proceed in closing.
Alderman Ryan Mayhew said at the WTP the City has some really important items that need to take place. The City has not secured financing to take care of things that need to be done.
As of the end of September there was $172,000.00 in the depreciation account. Alderman Ryan Mayhew said he wants to stay away from the depreciation accounts because the city can use this for water projects.
Alderman Fritz asked how this protects the health, safety and welfare of the citizens (as drafted in the ordinance). Dash explained that all of the equipment is sitting outside and kids can jump and climb on the equipment. The thought is the more the equipment gets inside- the weather will not be a factor on the equipment as it sits outside, and the children can't get into the equipment when it is sitting outside.
Aldermen Ryan Mayhew said the location of the building is not ideal.
Motion and second were made by Alderman Nelson/Hale to waive the first reading of the ordinance.
Motion and second were made by Aldermen West/Nelson to place the ordinance on its passage with the money coming from the system maintenance budget.
DISCUSSION:
Alderman Ryan Mayhew said there is $107,500.00 that could come out of the special project fund, but the City would need to decide where the additional $42,400.00 would need to come from. Dash stated that 100% of the cost would come out of the system maintenance budget.
NEGOTIATIONS, GRIEVANCE & PERSONNEL ALDERMAN JUSTIN NELSON, CHAIRMAN
DISCUSS, CONSIDER AND VOTE ON THE APPROVAL OF ANSWER TO GRIEVANCE FILED BY CANTON POLICE DEPARTMENT UNION PB & PA ON OR ABOUT NOVEMBER 7, 2019 AS RECOMMENDED BY THE COMMITTEE ON NEGOTATIONS, GRIEVANCE AND PERSONNEL.
Motion and second were made by Alderman Nelson/Ryan Mayhew to deny the step two grievance
DISCUSSION:
Alderman Fritz said this grievance is unusual in nature and was precipitated by other details and factors to what is being grieved. This could be a potential safety concern for the City for risk or liability. Now that this has come to the Councils attention Alderman Fritz said he feels the City has an obligation to follow up on the issues. Taking no action on the Council's part would be a breach of fiduciary duties. Alderman Fritz said for this reason he will vote no.
DISCUSS, CONSIDER AND VOTE ON REPLACING THE EXISTING POLICE GENERAL ORDER FOR CHANGES IN GROOMING STANDARDS
Public Safety Director Richard Fundraiser said the police department is participating currently in the no shave November. A petition was made from every employee of the police department to change the grooming standards so beards would be allowed. The information office for the department did a poll on Facebook and it received a 98% positive response from the public.
Anyone that works and has to wear a protective mask/gas mask- would have to have only facial hair that would not interfere with the mask.
Further discussion took place regarding exposed tattoos. Alderman Mayhew said he is not in favor due to the subjective nature. If a policy states that a beard would need to be neatly trimmed it would be very subjective, and future administrations could run into grievance situations.
Public Safety Director said that most polices that he has viewed specifies that the beard would need to be trimmed within 1⁄4 inch of length.
Alderman Fritz agrees that it is a recruitment issue and doesn't have any problem with the beard and grooming policy. Alderman Fritz stated that he is more concerned with allowing exposed tattoos. Tattoos can be misinterpreted.
Attorney Jump said he could work with Public Safety Director Fairburn on a policy
Motion and second were made by Alderman Nelson/Fritz to allow the Public Safety Director and Attorney Jump to change the general orders for grooming standards.
COMMUNITY & INDUSTRIAL DEVELOPMENT ALDERMAN JOHN LOVELL, CHAIRMAN
DISCUSS, CONSIDER AND VOTE ON THE QUOTE FROM TIM BUK TECH FOR THE IPAD REPLACEMENT FOR THE ALDERMEN AND DEPARTMENT HEADS.
The City received 3 different quotes for devices for the aldermen and department heads. Alderman Lovell said that it has been determined that what the aldermen need is not as strict of what the department heads need. The Council could look at just voting on the aldermen's devices and then the Council could come back for what the department heads need.
One of the options was for a tablet, but with the accessories it was about the same price as a chrome book. The third option was a touch screen.
Alderman Lovell said his recommendation would be to use a chrome book. The price for each one was $244.51.
Attorney Jump asked if Timbuk Tech could come to the next meeting for further discussion.
Alderman Lovell said he will table this item and contact Timbuk Tech to get a demonstration for the next meeting.
UPDATE FROM MISSY TOWERY
GENERAL ECONOMIC DEVELOPMENT POINTS
● Attended meeting in Havana with Mayor McDowell and Fulton County Board member Joe Murphy with Canton, Havana and Peoria representatives to discuss all three coal-fired plant closures. I shared the Just Transition Fund (JTF) "Getting Started" Guide with the reps from Havana and Peoria as a potential resource for them as well. Meeting with Kathie Brown and Amanda from Prairie Rivers Network to discuss other potential resources and the piece of legislation that they are advocating for. JTF conference call to discuss them being involved in the REDI process. Requested and received zip codes of employees from Vistra to have to use in grant requests.
● Participating in the Complete Count Committee for the Census.
● Working with property and lot owners to discuss potential connections and follow ups.
● Assisted with marketing of the Spoon River Career Fair on December 17th.
● Worked on and sent out "Homebuilder" event invitations on behalf of our Residential Housing Committee for the residential development conversation. Worked on other tasks relevant to this meeting.
● Attended the Economic Development Administration (EDA) meeting in Macomb. Followed up from that meeting by providing one sheeters for the Disaster and Coal Impacted Communities grant.
● Provided the US Route 24 information from the IDOT Five Year plan that was shared by Nicole Darling to the Transportation Committee.
● Continued Fulton County Outdoor Facebook posts.
BUSINESS DEVELOPMENT, ATTRACTION AND SUPPORT
● Mid Century Communications collaboration on their Connect Illinois Grant Application as well as a potential Economic Development Administration Disaster Grant.
● Phone call with Noah at Shield Compliance to discuss their services they provide to banks who are interested in the cannabis industry.
● Working with a person interested in tearing down two houses and putting up a commercial property that would be a dealership of ATV's and such.
● Site visit with Salveo Health & Wellness where I took a tour of their expansion project and we discussed ways that we could be supportive of their growth.
● Helped facilitate a meeting with Stu Harrison for his property on Spruce and Main to be a part of the Brownfield Assessment grant.
● Met with the new owner of WBYS and discussed our current advertising relationship with the station and how that could change for us in a beneficial way. I also provided Dave the new owner the IEDC Site Selection Data Standard Tables for Canton.
OTHER
Prepared for and attended SRPED Board meeting.
Submitted monthly Chamber Courier and CMS Newsletter Articles. Glacial Golf and Christmas Walk to do's.
Worked on CMS budget for 2020.
DATES TO REMEMBER:
Canton Main Street's Old Fashioned Christmas Walk – Friday, December 6th from 5:00 p.m. – 7:30 p.m.
Glacial Golf - Saturday, January 18th
PUBLIC WORKS, WATER AND SEWER ALDERWOMAN ANGIE LINGENFELTER, CHAIRMAN
PUBLIC SAFETY AND TRAFFIC ALDERWOMAN ANGELA HALE, CHAIRMAN
STREETS AND GARBAGE ALDERMAN JEFF FRITZ, CHAIRMAN
DISCUSS, CONSIDER AND VOTE ON A RESOLUTION APPROVING AN INTERGOVERNMENTAL AGREEMENT BY AND BETWEEN THE CITY OF CANTON AND THE VILLAGE OF ST DAVID REGARDING THE USE OF THE CITY OF CANTON'S STREET SWEEPER
Alderman Fritz said he will table this until the next meeting.
LAKE, BUILDINGS AND GROUNDS ALDERMAN QUIN MAYHEW, CHAIRMAN
Alderman Lovell said he would like to see on a future agenda the topic that the Henderson family spoke about during the public participation section of the meeting. Alderman Lovell also said that he would like to have the Greenwood Cemetery Sexton at the meeting when the item is discussed.
MAYOR COMMUNICATION
Mayor McDowell explained that the leaf program is ending on Friday, December 6, 2019.
November 30, 2019 was small business day. Mayor McDowell asked everyone to shop Canton.
Friday, December 6, 2019 will be the Christmas Walk on the square. This is a perfect time of year to visit the local shops.
OLD BUSINESS
Alderman Quin Mayhew said that the issues with Channel 22 seem to be getting resolved. If anyone has any problems, they can contact Comcast and ask for Chase or Charlie.
NEW BUSINESS
ADJOURNMENT
Motion and second were made by Alderman Nelson/Ryan Mayhew to adjourn. The motion carried by voice vote and was unanimous.
https://www.cantonillinois.org/vertical/sites/%7B3A712A47-3D50-49B4-9E78-DBB8A8D0F159%7D/uploads/12-03-19_Canton_City_Council_Meeting_Minutes.pdf