City of Batavia City Council met September 3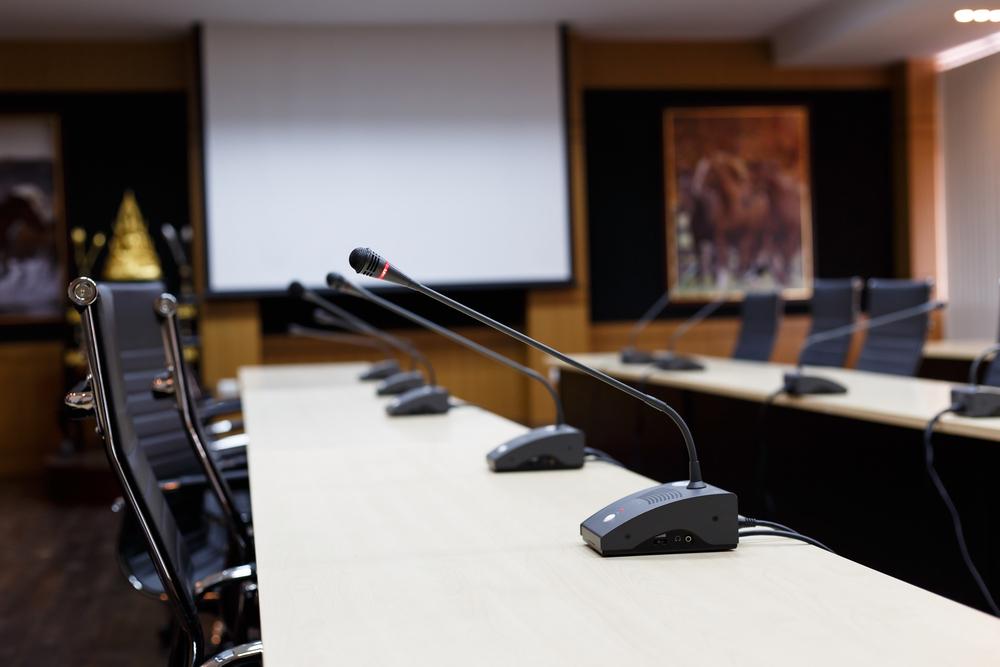 City of Batavia City Council met Sept. 3.
Here is the agenda provided by the council:
1. MEETING CALLED TO ORDER
2. INVOCATION Followed By PLEDGE OF ALLEGIANCE
3. ROLL CALL
4. REMINDER: Please Speak Into The Microphone For BATV Recording
5. ITEMS REMOVED/ADDED/CHANGED
6. CONSENT AGENDA
(The consent agenda is made up of items recommended by city staff or council subcommittees which require approval. This agenda is placed as a separate item on the overall City Council agenda. The items on the consent agenda usually have unanimous committee support and are voted on as a "package" in the interest of saving time on non-controversial issues. However, the Mayor or any council member may, by simple request, remove an item from the consent agenda to have it voted upon separately.)
Accept and Place on File:
A. 2018 Municipal Compliance Reports for the Fire and Police Pension Funds
B. 2019 Tax Levy Requests for Collection in 2020 for the Fire and Police Pension Funds
C. July 2019 City Council Financial Report
Approvals:
D. August 23, 2019 Payroll $845,824.78
E. Accounts Payable Check Register $1,224,552.73
F. City Council Minutes for August 19, 2019
G. APPROVAL: Class F Liquor License Request for the 10th Anniversary Celebration of Water Street Studios (DME 8/27/19)
7. MATTERS FROM THE PUBLIC: (For Items NOT On The Agenda)
8. PROCLAMATION: Suicide Prevention Awareness Month
9. CHAMBER OF COMMERCE
10. ORDINANCE 19-058: An Ordinance Authorizing The City Of Batavia, Kane And DuPage Counties, Illinois, To Issue Water Revenue Bonds In An Aggregate Principal Amount Not To Exceed $1,000,000 In Evidence Of Loans Issued Pursuant To The Public Water Supply Loan Program (PLC 8/23/19 COW 8/27/19 13/0/1 Absent) PU
11. RESOLUTION 19-095-R: Authorizing A Representative To Sign Loan Documents (PLC 8/23/19 COW 8/27/19 13/0/1 Absent) PU
12. RESOLUTION 19-098-R: Authorizing Execution Of Task Order #16 With Engineering Enterprises Inc. For Carriage Crest Recharge Basin Dewatering Well Analysis (GH 8/22/19 13/0/1 Absent ) CS
13. RESOLUTION 19-092-R: Approve And Amend Resolution 19-092 Adopting A City Of Batavia Logo Design With Color And Font Decided At City Council (GP 7/11/19 COW 8/20/19 6/6 Mayor Voted Aye 7/6) GS
14. ADMINISTRATOR'S REPORT
15. COMMITTEE REPORTS
16. OTHER BUSINESS
17. MAYOR'S REPORT
18. ADJOURNMENT
http://www.cityofbatavia.net/AgendaCenter/ViewFile/Agenda/_09032019-1431?html=true
Want to get notified whenever we write about
City of Batavia
?
Next time we write about City of Batavia, we'll email you a link to the story. You may edit your settings or unsubscribe at any time.
Sign-up for Alerts
Organizations in this Story
More News