The Peoria Civic Center | https://www.peoriaciviccenter.com/
The Illinois Republican Selection Committee has unanimously tabbed Peoria as host of the GOP state convention, set to be held over a two-day period beginning June 11 at the Peoria Civic Center.
The announcement was music to the ears of several top-level GOP state leaders.
"I am excited to announce Peoria as host city for the 2020 ILGOP State Convention," Illinois GOP Chairman Tim Schneider said in a press release. "Myself, the State Central Committee and precinct committeeman all across Illinois remember the hospitality Peoria showed us three years ago. We look forward to showcasing this beautiful Illinois River city again as Illinois Republicans gather to organize, network and nominate our delegates to the 2020 Republican National Convention."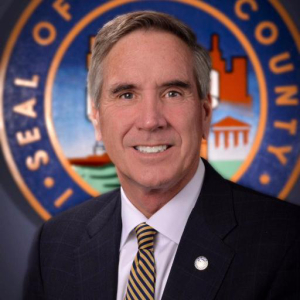 Illinois Republican Party Chairman Tim Schneider
Illinois GOP Co-Chair and County Chairman's Association President Mark Shaw strongly seconded the motion.
"It has been a joy to work with stakeholders such as Enjoy Peoria, the Peoria Civic Center, Peoria Marriott and the Peoria Republican Central Committee during the bid submission process," Shaw said. "Peoria provides the perfect accommodations for an event this size. The Site Selection Committee is confident that Peoria and the Peoria Civic Center will be the perfect place for Republicans throughout the state to come together and organize for 2020."