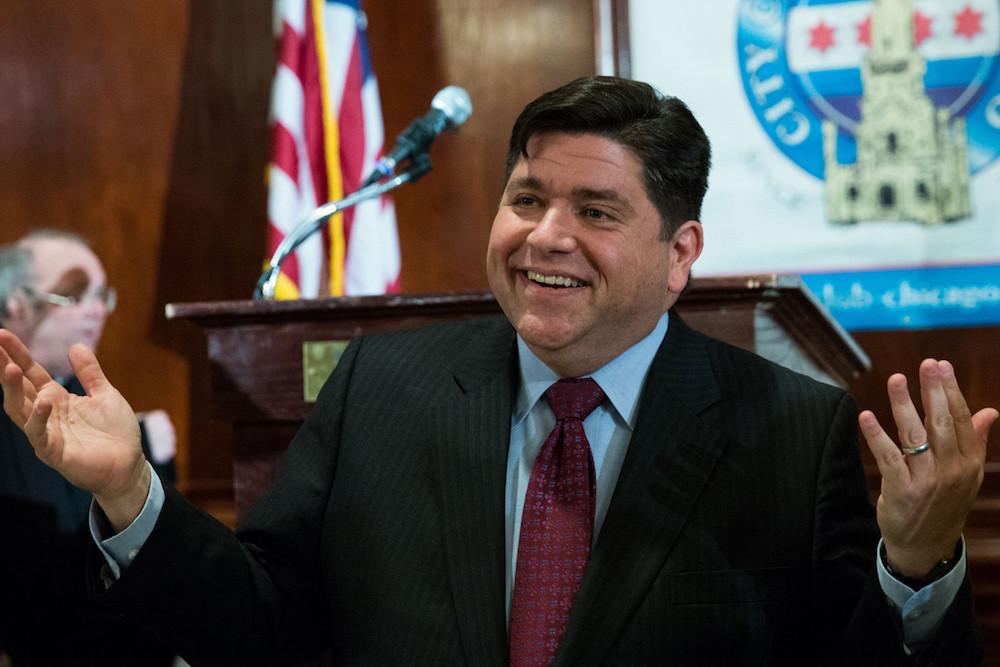 Gov. J.B. Pritzker
Jan Weber, Illinois State Central Committee 17th Congressional District Chair, argues that Gov. J.B. Pritzker is doing all the things she suspected he would in contract negotiations with state workers and members of the American Federation of State, County and Municipal Employees Council (AFSCME).
"I think it's evident from the support they provided Pritzker during the election cycle that they were going to get something," Weber told the Peoria Standard. "There are lot of holes in the budget that you don't have to dig deep to find. The question is how is the governor going to pay ASCME?"
According to WCIA, Pritzker is poised to offer pay raises, more time off work, enhanced family leave and a one-time cash stipend of $2,500 to qualifying workers in an effort to offset "financial hardship" they were forced to deal with under the leadership of his Republican predecessor. The annual pay hikes of roughly 2.7 percent are set to kick in on January 1, 2020 and run through July 1, 2022, by which time the salary of the average state employee is expected to have risen by more than $7,000 to an annual rate of nearly $67,000.

Illinois State Central Committee 17th Congressional District Chair Jan Weber
Though each worker is expected to have to contribute anywhere from $624 to $864 more a year to their state health insurance program, WCIA adds that in a letter on AFSCME letterhead recently sent to members, leaders hailed the proposed deal as "much better than the one they might have seen under the state's former executive."
Weber said she can see why that would be their feeling.
"He's taking care of political people," she said. "They contributed much to his campaign and now it's payback time."
If ratified by members, the contract would be the first for AFSCME workers in over four years. Wirepoints reports that Illinois state workers at that time were the second highest paid in the country with some retirees receiving pensions almost as high as $2 million.
Weber said the current contract is not necessarily what the state needs right now.
"It has nothing to change business climate," she said. "The way you turn things around in Illinois is to reduce spending and increase revenue, and this is doing nothing to address that."